An environmentalist, Mr David Michael, on Sunday, August 5, 2018 urged the Federal Government to intensify efforts in increasing the production and supply of renewable energy in the country.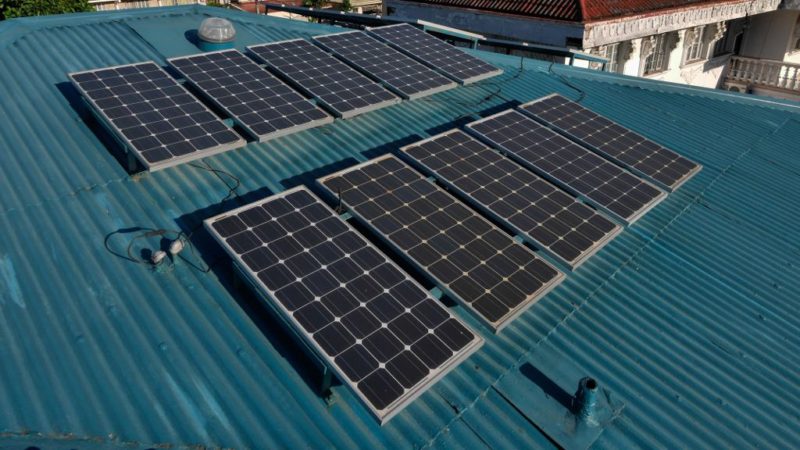 Michael, who is also an Executive Director, Global Initiative for Food Security and Ecosystem Preservation, an NGO, made the call in an interview with the News Agency of Nigeria (NAN) in Abuja.
He expressed optimism that renewable energy would replace carbon-intensive energy sources and significantly reduce emissions.
According to him, renewable energy is an alternative source of energy that is free of carbon emission.
He enjoined Federal Government and other relevant stakeholders to explore many positive impacts of clean energy, including the benefits of wind, solar, geothermal, and hydroelectric and biomass.
"These renewable energy sources can address many carbon emissions such as greenhouse gases that trap heat and make the planet warmer.
"Human activities are responsible for almost all of the increase in greenhouse gases in the atmosphere over the last 150 years.
"The largest source of greenhouse gas emissions from human activities is from burning fossil fuels for electricity, heat, and transportation.
"Greenhouse gas emissions from transportation primarily come from burning fossil fuel for our cars, trucks, ships, trains, and planes," he said.
The environmentalist said that over 90 per cent of the fuel used for transportation was petroleum-based, including gasoline and diesel.
"Human activity is overloading our atmosphere with carbon dioxide and other global warming emissions.
"These gases act like a blanket, trapping heat. The result is a web of significant and harmful impacts, from stronger, more frequent storms to drought, sea level rise, and extinction.
"In contrast, most renewable energy sources produce little to no global warming emissions; life cycle emissions of clean energy are minimal."
By Deji Abdulwahab