The 2014 Ebola Virus Disease (EVD) outbreak in Nigeria was short-lived as the World Health Organisation (WHO) officially declared the country free of the dreaded disease in the same year.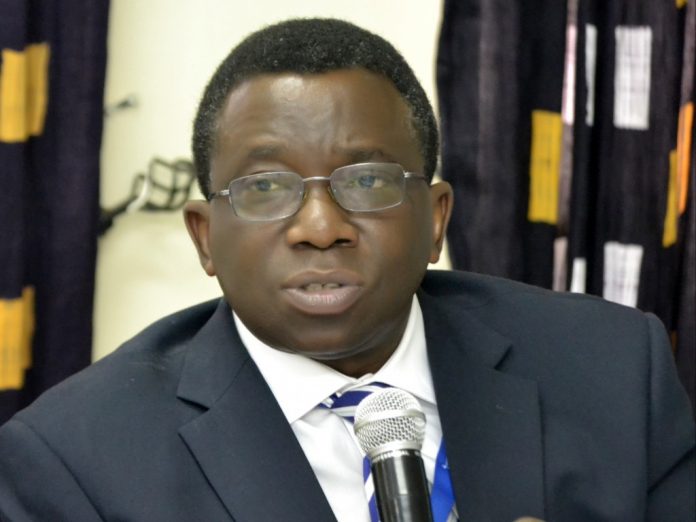 EVD, which was imported into Nigeria on July 20, 2014, claimed eight lives including the index case, a Liberian, Patrick Sawyer.
Eleven of those infected survived as concerted efforts were devoted to fighting the deadly viral infection.
Nigeria was declared Ebola free in October 2014, after the country did not record any new case in the preceding 42 days.
With the declaration, Nigeria became the second country to be confirmed free of the EVD by the global health agency since the fresh outbreak of the disease in Guinea in early 2014.
Senegal, which recorded one confirmed case and no death, was the first to attain the Ebola-free status for successfully containing the disease.
Spain, Mali, U.S, UK, Italy, Liberia, Guinea and Sierra Leone also battled and conquered the virus and were eventually declared Ebola-free.
The early declaration of a state of emergency in Nigeria and other measures taken against EVD shows the high level of dedication of the country's health sector and the overall government commitment to ensuring public safety.
The measures include rapid dissemination of information that built awareness and knowledge around EVD, establishment of the National Centre for Disease Control, and postponement of resumption of schools.
Hand washing before having access to public places was given prominence. Ban on return of corpses from abroad and even on inter-state transportation of such bodies within Nigeria also helped.
Analysts, however, cautioned that Nigeria's Ebola-free status does not give room for complacency as long as the deadly and highly contagious disease is not totally eradicated, particularly from Africa.
The WHO recently alerted that it is preparing for 'the worst case scenario' in a fresh outbreak of Ebola in the Democratic Republic of Congo.
"We are very concerned, and we are planning for all scenarios, including the worst case scenario," WHO's Head of Emergency Response, Peter Salama, told reporters in Geneva.
The outbreak, declared by the DRC health ministry on May 8, is the DRC's ninth known outbreak of Ebola since 1976, when the disease was first identified in then Zaire by a Belgian-led team.
Salama noted that the affected region of the vast strife-torn central African country was very remote and hard to reach, with a dire lack of functioning infrastructure.
Analysts are worried that measures put in place to prevent trans-border transmission of the disease in Nigeria seem to have been relaxed in spite of the itinerant nature of many citizens.
According to Prof. Akin Osibogun, a former Chief Medical Director of the Lagos University Teaching Hospital (LUTH), Nigeria is unprepared for any resurface of EVD.
"In 2014, the Federal Government promised to establish six functional laboratories but nothing of such is yet to be set up.
"Yes, the government has done well with the establishment of the National Centre for Disease Control but there is yet to be a law in place to back up that centre and strengthen its operations.
"Also, we do not have a national plan of action to enable us to be well prepared for any form of disease outbreak," he says.
Osibogun believes that it is cheaper to be prepared for and prevent a disease outbreak than combat it.
"A strong health system is able to prevent disease epidemics and respond faster to save lives.
"Political commitment is highly required to make adequate funds available to provide the needed infrastructure such as laboratories for prompt diagnosis, researches, treatment centres and medical equipment,'' the medical expert says.
He is convinced that training and re-training of medical personnel for emergency responses as well as strong collaboration between the Federal Government, state governments and health agencies are vital for containing outbreak of epidemics.
"As a nation, we need to anticipate epidemics and be well prepared via surveillance system, investigation control measures, implementation of prevention measures as well as continuous monitoring," Osibogun adds.
Prof. Oyewale Tomori, a virologist and former President of the Nigerian Academy of Science, advises on sustenance of the preventive measures.
Tomori argues that Nigeria will continue to be at risk of the disease as long as the virus lingers in neighbouring countries.
According to him, Nigeria will become free of the virus only after the disease has been wiped out of Africa.
He urges Nigeria to help its neighbours to fight the disease.
"We are not free of Ebola until Ebola stops in Africa because there is always a chance that another Patrick Sawyer can come into Nigeria," he argues.
Also, Dr Dan Onwujekwe, a public health expert with the Nigerian Institute of Medical Research (NIMR), Yaba, calls on Nigerians to see regular hand cleaning routine as a way of life.
Onwujekwe says that hand cleaning routine is not merely for the prevention of EVD, but for all infectious diseases.
"We lay emphasis on hand washing hygiene because the hand is the most active part of the human body. It goes round and can carry viral organisms around and into the body.
"Governments should also intensify awareness and promotion of regular hand washing as the number one strategy," he urges.
Dr Bamidele Iwalokun, a molecular biologist with NIMR, also believes that there is still the risk of cross-border transmission of Ebola into Nigeria from high-risk countries.
"We still need to maintain strict surveillance at our borders because there are still cases of Ebola virus in some neighbouring countries.
"We also need to strengthen preparedness planning so that any other outbreak in Nigeria will be stopped with the same rapid response of 2014," he says.
Dr Philip Oshun, Head, Ebola Response Team, Lagos University Teaching Hospital (LUTH), Idi-Araba, warns that Nigeria remains at risk and its residents must not let down their guards.
According to Oshun, the three tiers of governments, health workers and all Nigerians cannot afford to relax until Ebola is laid to rest in other African countries.
He regrets that EVD has taken a heavy toll on health workers, and implores them to adhere strictly to universally acceptable practices when attending to patients to avoid contracting the virus.
Maurice Iwu, a Professor of Pharmacology and a former INEC Chairman, is also of the opinion that Nigeria is still vulnerable to the Ebola virus.
Iwu wants the Federal Government to adequately fund research groups and institutes to find vaccines and drugs that can be produced locally to manage EVD and other similar infectious diseases.
According to him, this will consolidate on the nation's current achievements.
"The Nigerian Government must begin the process of facilitating the study of experimental drugs and vaccines used in the prevention and treatment of the EVD by Nigerian scientists through research institutes," Iwu urges.
Medical experts say Ebola virus disease, also Ebola haemorrhagic fever or simply Ebola, is a disease of humans and other primates caused by Ebola viruses.
Symptoms – fever, sore throat, muscular pain, and headaches – start between two days and three weeks after contracting the virus.
Vomiting, diarrhoea and rash usually follow along with decreased function of the liver and kidneys. At this time, some people begin to bleed both internally and externally.
The disease has a high risk of death, killing between 25 and 90 per cent of those infected.
According to the experts, the death is often due to low blood pressure from fluid loss, and typically follows six to 16 days after symptoms appear.
No specific treatment or vaccine for the virus is available, although a number of potential treatments are being studied. Supportive efforts, however, improve outcomes.
The disease was first identified in 1976 in Zaire in two simultaneous outbreaks, one in Nzara, and the other in Yambuku, a village near the Ebola River – from which the disease takes its name.
EVD outbreaks occur intermittently in tropical regions of sub-Saharan Africa.
Between 1976 and 2013, WHO reported a total of 24 outbreaks involving 1,716 cases.
The largest outbreak was the epidemic in Africa, which affected Guinea, Liberia and Sierra Leone. It had 28,616 reported cases resulting in 11,310 deaths as at May 8, 2016.
By Lucy Osuizigbo, News Agency of Nigeria (NAN)