As the world marks 2018 Earth Day on Sunday, April 22 with the theme "End Plastic Pollution", Nigeria has announced a hydra-headed package aimed at addressing the menace of plastic pollution.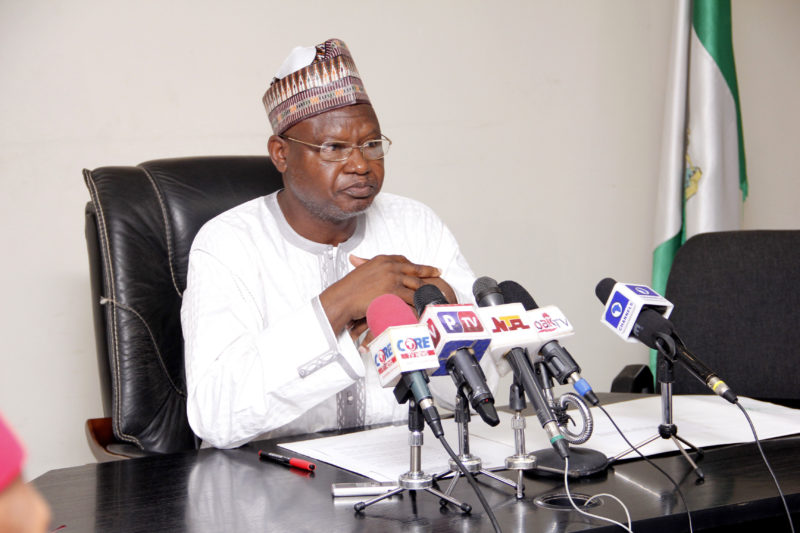 In collaboration with stakeholders, the Federal Ministry of Environment (FMEnv) disclosed that it has developed a national strategy for the phase-out of non-biodegradable plastics, is presently developing a National Policy on Plastic Waste Management, while also implementing a National Plastic Waste Recycling Programme to establish plastic waste recycling plants across the country in partnership with state governments.
In a statement made available to EnviroNews, the FMEnv pointed out that eight plants have already been completed and handed over to the states while 18 others are at various stages of completion. It adds that government is also collaborating with states to establish plastic waste recycling plants under the community-based waste management programme of the FMEnv.
Two plants, says the statement, have been completed in Ilorin, Kwara State, while one id in Lokoja, Kogi State. Work on another plant is on-going in Karu Local Government Area (LGA) of Nasarawa State. Other locations include Bola Jari in Gombe State and Leda Jari in Kano State.
Minister of State for Environment, Ibrahim Jibril, acknowledged that several social entrepreneurs and waste recycling ventures like Recycle Points, Chanja Datti Recycling, and Wecyclers are contributing to ending plastics pollution in Nigeria.
Government, explains Jibril, is exploring the possibility of banning plastic bags with availability of alternatives while encouraging household and community recycling of plastic bottles as a matter community action and of state legislation.
He urged Nigerians to use the occasion of the Earth Day to celebrate the planet and to take action to protect it by ending plastic pollution.  According to scientists, plastic pollution is poisoning oceans and land, injuring marine life, and affecting health.