The Nigerian Meteorological Agency (NiMet) said early cessation of rains in parts of Nigeria would have led to massive crops failure if early warnings were not issued to farmers through its 2017 Seasonal Rainfall Prediction (SRP).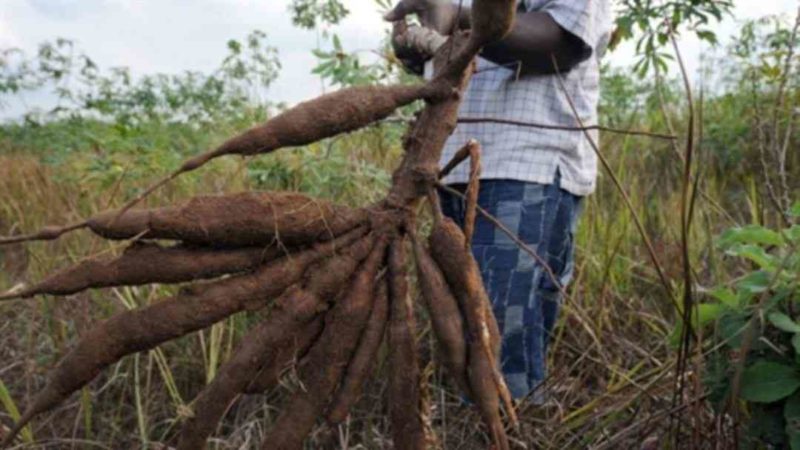 Prof. Sani Mashi, the Director-General of NiMet, said this in an interview with the News Agency of Nigeria (NAN) on Sunday, January 28, 2018 in Abuja.
According to him, "farmers have taken that warning seriously which is why we don't have much reported cases of crop failure".
"The implication of early cessation is the failure of crops that take longer time to mature.
"But because of the fact that a number of farmers have already been forewarned on the need to avoid going for crops that last longer time to mature, probably they have taken that that warning seriously.
"The cases of reported failure in terms of crop productivity are not so significant within the country.
"But definitely, there are cases of that crop failure, only that it was not significant enough probably because of large harvest or a lot of farmers have gone for early variety of crops species.
"Remember that when we made our predictions we made appeal especially to Agricultural Development Project offices of the various states on the need for them to make adequate publicity and enlightenment to farmers,'' he said.
Mashi said that the level of accuracy of its 2017 predictions based on the feedback it had received so far was between 75 and 82 per cent.
According to him, the agency is yet to receive adequate feedback on the predictions from across the country to be able to determine a definite level of accuracy.
"The major challenge we have had in evaluating the level of accuracy of our predictions in the 2017 prediction is that we have not gotten the adequate number of feedbacks.
"But from the few feedbacks that we have got, the range of accuracy varies between 75 and 82 per cent.
"If we have received wider coverage in terms of the response, probably we would have got more reliable information.''
By Sumaila Ogbaje