Executive Director, National Cereals Research Centre (NCRI) Badeggi, Niger State, Dr Umaru Aliyu, has called on dry season rice farmers to cultivate sizeable lands that they can easily control to ensure bumper harvests.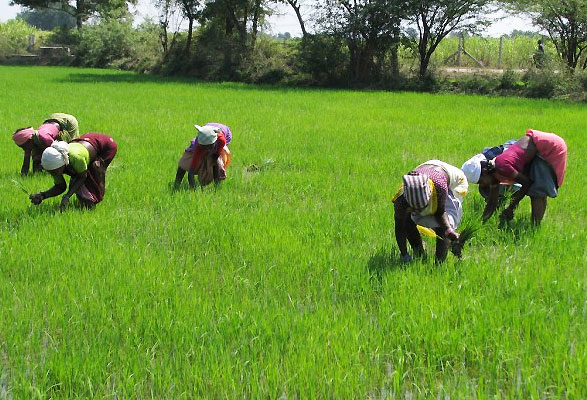 Aliyu said in an interview on Wednesday, December 28, 2022, in Bida that farmers should desist from cultivating large expanses of land or multiple farms that they could not effectively maintain.
He said: "This is imperative due to high costs of inputs associated with farming, especially those of rice.
"The farmers should therefore cultivate the number of areas that they will be able to sufficiently tend to.
"There is no point for any farmer or a group of farmers to engage in expansive farm cultivation.
"This is moreso when they know that they can't sufficiently apply the required inputs."
Aliyu said that, in rice production, yields were always higher in smaller lands that got the required attention.
"You will get more yields per unit area in a sizeable area. You can't get that with scattered farms that do not get the required inputs," he said.
Aliyu also advised the farmers to routinely seek the advice of extension agents in all their farming activities.
The NCRI boss also urged irrigation farmers to always buy inputs from reputable organisations.
He said that such inputs included improved seeds and fertilisers, saying, "They should not buy them from the open markets.
"The farmers should buy pure seeds and not just grains that have no value or any worth.
"They should also buy the right brands of fertilisers that will boost their yields."
By Mohammed Baba Busu