The drought-torn city of Cape Town in South Africa has officially rolled out water rationing as a result of the critical nature of available water supply. This move is part of the city's Critical Water Shortages Disaster Plan (CWSDP).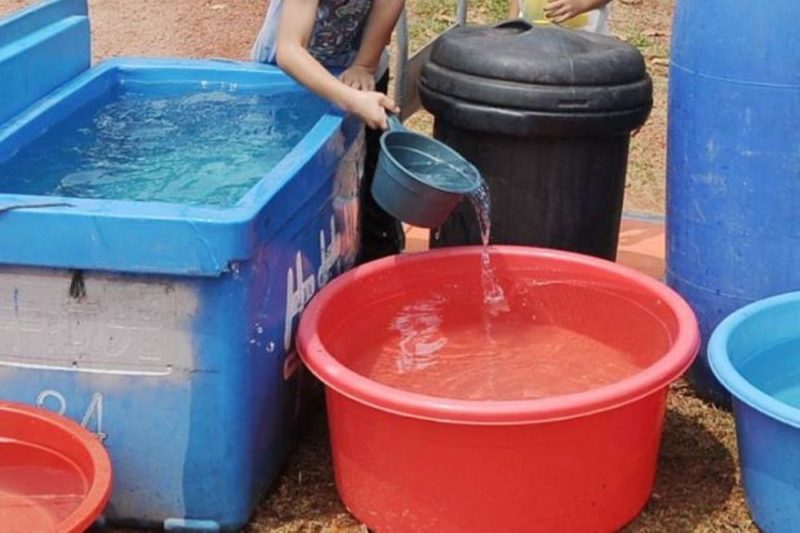 In a statement, the Cape Town government announced on Monday, October 23, 2017 that the rationing is the Phase 1 of its administration's plan on the crisis.
The city also disclosed that dam levels are currently at 38.5% with useable water at 28.5% while current consumption is at 585 million litres of collective usage per day.
Water disruptions are likely to occur during peak water usage times in the mornings (between 5am and 9am) and in the evenings (between 5pm and 9pm) if usage is above the required levels.
However, the duration of the outages would depend on the water usage for the area and whether it is within the water restriction levels.
The city, thereafter, appealled to households in lower-lying areas to reduce usage to assist in terms of outages in the higher-lying areas.
Weighing in, Cape Town Mayoral Committee Member for Informal Settlements, Water and Waste Services; and Energy, Councillor Xanthea Limberg, urged residents to coperate with the city as reduction in water consumption is non-negotiable.
"It must be noted that reducing consumption is non-negotiable, irrespective of augmentation projects coming online.
"We ask all water users to support us and to help us to get through this unprecedented drought which is affecting large parts of South Africa as well," Limberg added.
Cape Town Water Rationing Guidelines: List of dos and don'ts
DO:
Keep 5 to 10 litres of water for drinking use only for the household during rationing (average of four persons per household) and keep additional water for pets.
Reconsider water use at peak water usage times.
Flatten out the peak by showering (for no more than a minute) later in the evening or before 6am or do washing after 9pm' for example. Rationing does not work like electricity load-shedding.
When you experience a loss of water supply' before you contact the City's call centre' please check your neighbour's supply first. Higher-lying properties will likely experience a higher risk of rationing.
If you reside in or operate from multi-storey buildings' ensure that the water supply system (booster pumps and roof-top storage) is in working order in compliance with the Water By-law.
Ensure that taps are closed when not in use to prevent flooding when the supply is restored. The City is not liable for damage to private infrastructure due to rationing.
When supply is restored' the water may appear to be cloudy. Store it and use it for flushing.
Wet wipes and sanitary pads must not be flushed down toilets as they cause blockages.
Do not use your toilet as a dustbin' switch to one-ply toilet paper to prevent blockages when choosing to "let it mellow"
Store essential water in a cool' dark place away from light and dust' bottles must be sealed to prevent contamination. Clearly label water storage containers as "drinking water".
There may be a build-up of air within the water system when supply is restored' toilets that use flush-masters will be ineffective due to the low pressures
DON'T:
Store excessive municipal water or waste water.
Where non-drinking water is kept for flushing' this should not be stored for longer than a couple of days. Do not use borehole' spring or river water for drinking. Greywater can be used to flush toilets but not sea water.
Beware of thieves pretending to install water-efficient gadgets on behalf of the city in private homes in an effort to gain access to your premises.