Stakeholders in the oil and gas industry on Wednesday, January 2, 2019 called on the Department of Petroleum Resources (DPR) to spearhead the establishment of a National Environmental Database for the sector.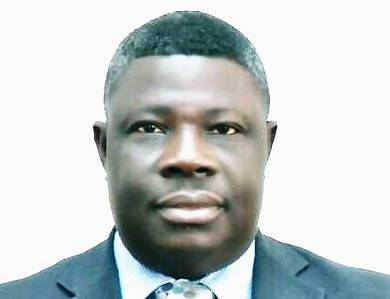 The call arose from the just-concluded 18th Biennial International Health, Safety and Environment (HSE) conference held in December in Lagos.
The HSE conference was organised by DPR to engender HSE awareness among stakeholders in the oil and gas industry.
They argued that the regulators should lead a paradigm shift in the industry's approach to bio-diversity conservation starting with requirements for increased budgetary allocation by operators and five-yearly check on the region's biodiversity.
The stakeholders said in the communiqué from the conference that sustained efforts are required to stem the pervasive mediocrity across environmental practice in Nigeria.
"Key actions required include intervention to ensure quick passage of the bill for an institute of environmental practitioners and a voluntary code of ethics for environmental practitioners," they said.
The oil and gas experts said that the practice of burning crude oil recovered from illegal activities should be stopped forthwith, because revenue was being lost and it causes major air, water and soil pollution.
They were of the views that procedures, including temporary lay down areas should be established to receive, monetise and responsibly dispose of recovered crude oil.
They also recommended that the DPR should spearhead the establishment of a publicly accessible accident investigation report database for the industry.
"The DPR should progress multi-stakeholders' engagement and intensify its awareness campaign to mainstream the DPR-initiated, Minimum Industry Safety Training for Downstream Operations (MISTDO), aimed at reducing accidents and incidences in the sector.
They, however, urged operators to continue to improve on community-operator relations through sustained social interventions in infrastructure and human capacity.
They said that all new projects should have decommissioning in view of the conceptual stage of the project through design and implementation.
On safety, the stakeholders argued that the oil and gas industry needed to include process of safety in implementing asset integrity programnes.
They said that such process of safety activities should include measures to prevent deterioration of Safety Critical Equipment (SCE) in the maintenance management systems.
"Chemical risk management should form a key part of safety assessment studies in the oil and gas industry.
"The employment conditions of workers in the downstream sector requires intervention to improve their safety culture, performance and motivation," they said.
By Yunus Yusuf