The most powerful earthquake to hit Mexico in 100 years struck off the nation's Pacific Coast late Thursday, rattling millions of residents in Mexico City with its violent tremors, killing at least 32 people and leveling some areas in the southern part of the country, closer to the quake's epicentre.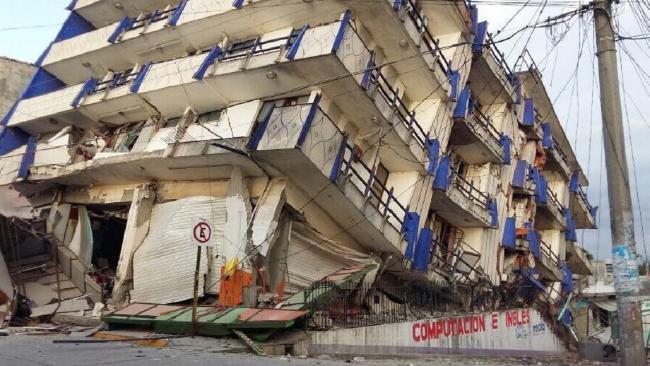 About 50 million people across Mexico felt the earthquake, which had a magnitude of 8.2, the government said. In the capital, the force of the temblor sent residents of the megacity fleeing into the streets at midnight, shaken by alarms blaring over loudspeakers and a full minute of tremors. Windows broke, walls collapsed, and the city seemed to convulse in terrifying waves; the quake even rocked the city's Angel of Independence monument.
A hotel in southern Juchitan in Oaxaca was reported to have collapsed, and rescue crews were working through the night to find people trapped inside buildings.
While Mexico City seemed to have been spared extensive damage to infrastructure, according to the government's preliminary assessment, the effects in the southern states of Chiapas and Oaxaca were probably more severe. The tally of damage – and death – probably will be difficult to assess initially, given that many areas are remote.
Alejandro Murat, the governor of Oaxaca, told the Televisa network that at least 23 people had died in the state, and local officials said residents were buried under the rubble of buildings.
Luis Manuel García Moreno, the secretary of civil defense for the state of Chiapas, said the toll there had risen to seven, and two children died in the state of Tabasco, one when a wall collapsed, the other after a respirator lost power in a hospital.
The effects were also felt in Guatemala, where at least one person died and homes along the border with Mexico were leveled.
Schools in at least 10 Mexican states and in Mexico City were closed on Friday as the president ordered an immediate assessment of the damage nationwide. In the hours after the quake, the National Seismological Service registered several aftershocks.
Among the dead are two children, one of whom died in a hospital that had lost power. The U.S. Geological Survey said the epicentre was about 100 miles west of Tapachula.