The "Jungle Book"-like tale of a young girl said to have been found living with monkeys in an Indian forest was shocking, disturbing and fascinating. It might also have been untrue.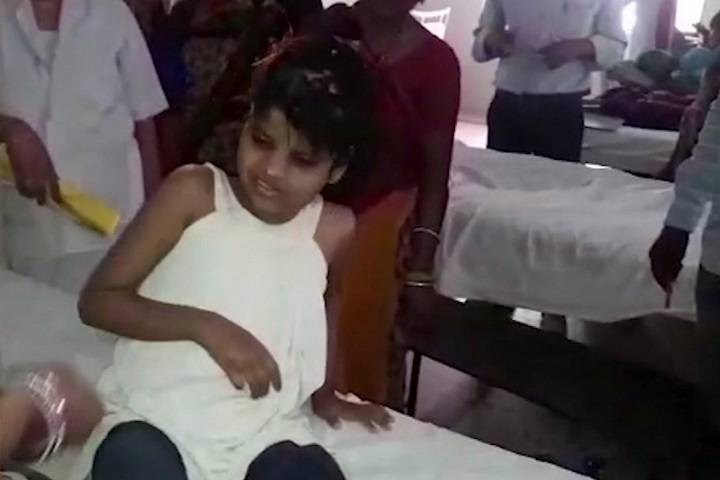 The story of the girl circulated among news outlets around the world in recent days, including The Washington Post, after reports by the Associated Press and the New Indian Express. The girl, according to those reports, was rescued earlier this year by police who found her surrounded by a pack of protective monkeys in the northern state of Uttar Pradesh. One police officer speculated that she might have been raised by primates from infancy. She has since been living at a hospital in the city of Bahraich, where the chief medical officer told the AP in a recorded interview that she arrived crawling, eating and screeching like an animal.
But other officials cast doubt on some of those details on Saturday, April 8. JP Singh, the district chief forestry officer in the Katarniya Ghat area, told the Guardian that the girl was located on a roadside, not in the forest. Sarbajeet Yadav, a police constable who participated in the rescue, told the Hindustan Times that "there were no monkeys around." What's more, many cameras in the area – used for both security and animal-tracking purposes – would have detected the girl had she been there, forest department officials said.
Officials involved in helping the girl stressed from the start that they were not certain how long she had been living outdoors and on her own, and they said they were scouring missing children reports in an attempt to identify her.
But Singh, the forestry officer, told the Guardian that he suspected the girl's inability to communicate was the result of a disability, not a childhood among apes, and that she had been recently abandoned by relatives who did not want to care for her. Her age is still unknown.
"I think the family members of this girl had been aware that she is not able to speak, and they may have abandoned her near the forest road," he said. "It is clear from first-time view, if you see the girl, that she is only 8 or 9 years old, but her facial expressions show that she is disabled, not only mentally but also physically."
The hospital's chief medical officer, DK Singh, echoed that, and said the girl might also have been cast off because of another perceived handicap: being a girl in a society that prizes boys.
"Some families value girls less than boys," Ranjana Kumari, an advocate for young girls, told the Guardian. "They would rather get rid of the girl than spend money on her. It is a lot more responsibility because of the social environment we live in."
As The Post reported Friday, stories of feral children have long been told in both legend and well-documented reportage. It seems this one might exist somewhere in between – less like "The Jungle Book" and more like a tragedy of neglect and desertion.