Oyo State Government has urged the state residents to avoid using cart pushers and, instead, patronise the assigned PSP operators for waste disposal.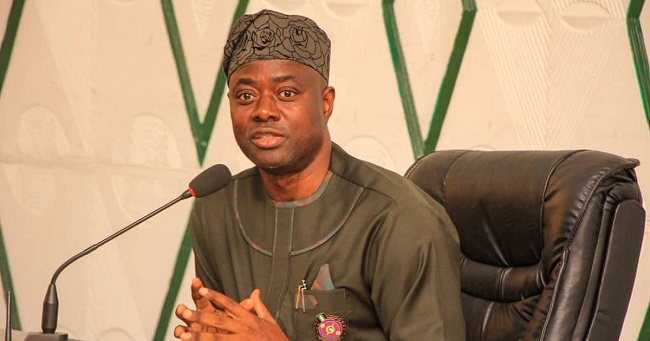 Dr Wasiu Olatubosun, the state Commissioner for Information, Culture and Tourism, who made the plea in a statement on Tuesday, February 7, 2023, in Ibadan, also urged the residents to ensure regular payment of their waste bills and as well acquire waste bins for their respective homes.
He appealed to the residents to work in tandem with the laid down principles by the State Waste Management Task Force and the Oyo State Government Waste Management consultant, Mottainai Recycling Ltd.
He said, "The Oyo State Waste Management Task Force and Mottianai have appealed to residents, at different times, to promptly pay their waste bills.
"They also promised to continue offering quality service to keep our city clean."
Olatubosun reiterated the need for every home to acquire a waste bin, saying that enforcement on defaulting homes would begin in earnest.
He lauded the efforts of the task force, led by Mrs Adedayo Aderonke, at improving the collection and disposal of solid waste, including the deployment of additional waste collection trucks and the implementation of new route optimisation system.
On Mottainai Recycling Ltd. efforts at tackling the menace of indiscriminate refuse disposal, Olatubosun said the company had stepped up its advocacy campaign in 2023.
The commissioner urged residents to explore the importance of recycling in the waste management ecosystem in the state, for its vast economic and environmental values.
"Last year, Oyo State Government intensified efforts to promote the culture of environmental sustainability among residents, through market advocacy programmes.
"One of the key areas we focussed on last year was improving the collection and disposal of solid waste, and recycling.
"This year, we will do more. We will increase the number of waste collection trucks on our roads to ensure efficiency and effectiveness," he said.
Olatubosun also thanked the state residents for their cooperation and supports with the Mottainai Recycling company.
By David Adeoye