Donor governments have been called upon to withdraw their funding from the Alliance for a Green Revolution in Africa (AGRA), a partnership-driven institution that is African-led and farmer-centred.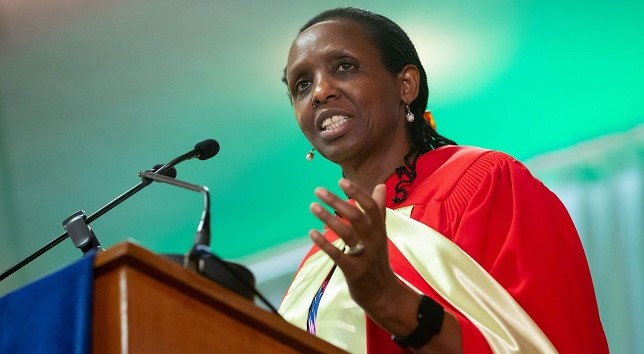 The call was made at the close of a webinar convened on Thursday, August 6, 2020 courtesy of Health of Mother Earth Foundation (HOMEF) in collaboration with the African Faith and Justice Network (AFJN), Navdanya International, and the Institute for Research and Promotion of Alternative Development (IRPAD). The webinar was themed "AGRA's Failed Promises: Liberating our Agriculture."
Participants said that donors should instead shift their funds to programmes that help smallholder farmers, particularly women, to develop climate-resilient ecologically sustainable farming practices such as agroecology.
Agroecology, they said, is increasingly recognised and supported by the Food and Agriculture Organisation of the United Nations (FAO) and the international donor community.
They also want African governments to withdraw from AGRA and other Green Revolution programmes, including input-subsidy programmes, and transition their agricultural development programmes toward "a more robust array of policies that respond to smallholder farmers' expressed needs".
It was also recommended that all governments and donors should respect the right to food, peasants' rights and other internal organisations.
"Seeing how AGRA has failed, it was agreed that it did not make sense for AGRA's head, Agnes Kalibata, to be the special envoy of the UN Secretary General to the UN 2020 World Food Summit," the webinar resolved.
The conversation was based on the recent report by a coalition of groups including Rosa Luxemburg Stiftung, Bread for the World, IRPAD and Biodiversity & Biosafety Association of Kenya (BIBA).
The report, titled "False Promises – The Alliance for a Green Revolution in Africa", outlines the promises that AGRA dangled before African countries and what the result has been in over 14 years after the launch of the Green Revolution in Africa.
The webinar outlined ways by which African Agriculture can be liberated from under the thumb of institutions that may be "well meaning" but turn out wrong in their approaches.
Panelists included Timothy Wise, co-author of the report and senior advisor at the Institute for Agriculture and Trade Policy; Mamadou Goita, also a co-author of the report, a development economist and Executive Director of IRPAD; Vandana Shiva, an environmental activist, food sovereignty advocate, and renowned anti-globalisation author; and Devinder Sharma, one of India's leading agriculture, food and trade policy expert, researcher, and writer.
Participants from across the world joined the conversation via Zoom and Facebook.