Dean, Faculty of Environmental Science, Nasarawa State University Keffi, Professor Nasiru M. Idris, has suggested that Nigeria should give hosting an edition of the yearly UN climate change conference a shot.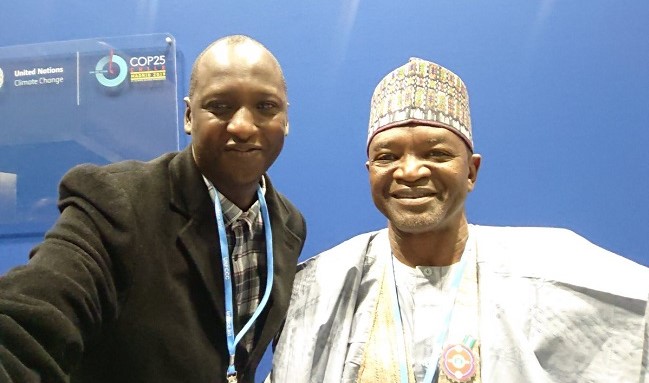 He made the submission in a paper titled: "Nigeria's Perspective on Climate Change and the Way Forward: Responses to Climate Change – Mitigation and Adaptation" presented at a High-Level Training Curriculum on Climate Change in Abuja on Tuesday, February 11, 2020.
Prof. Idris stated that while preparations for COP26 in Glasgow, Scotland in the UK in November should commence, the nation might want to consider playing host to the world in the immediate future.
His words: "Early preparation with representatives of all stakeholders in Nigeria will help towards showcasing what the country is doing as a country and what we intend to do in the future.
"Can Nigeria host future UNFCCC COP? Is there a possibility that COP27, COP28 or COP29 will be on African soil?
"Are we ready? If yes, we should prepare to accommodate well over 20,000 delegates and we should also get set with efficient transportation system and, most of all, a world class international centre that will host for the event."
Africa welcomed the world when Morocco (COP7 in 2001 and COP22 in 2016, both in Marrakech), Kenya (COP12 in 2006 in Nairobi) and South Africa (COP17 in 2011 in Durban) hosted the summit.
Expressing concern over the global climate scourge, he stressed that the phenomenon needs an urgent attention and that "something needs to be done about the global environmental change".
On Nigeria's part, he suggested: "In order to address climate change, Nigeria should continue to commit herself to her Nationally Determined Contribution (NDC). The future budgets of all the three tiers of governments should factor in peculiarities of climate change issues.
"This is so important because climate change is affecting our daily life in so many ways and this is evidenced in several dimensions, depending on the region, from drought and desertification in the north, erosion in the east, flooding along the coastal zones and patches of other environmental disasters which are directly or indirectly linked to climate change.
"Government should transform the way we use energy by improving efficiencies in power generation, transportation, buildings and appliances; power a cleaner future by promoting the use of nuclear power, clean coal technologies, clean diesel and methane, renewable energy, bio-energy, and more efficient power grids."