Prof. Ayoola Olalusi of the Federal University of Technology, Akure, Ondo State, has urged the Federal Government to revamp the country's river basins and improve irrigation system to achieve food security.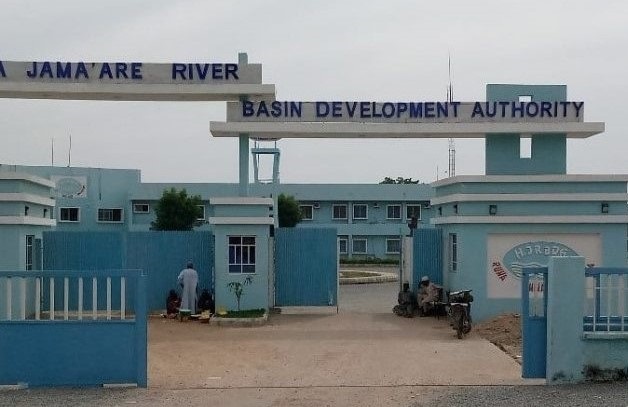 Olalusi, who disclosed this in an interview on Thursday, March 2, 2023, in Lagos, lamented that all the nation's river basins were in bad state and not measuring up to the purpose for which they were established.
He added that lack of irrigation system was big a challenge to food production.
There are eight main river basins in Nigeria and they are the Benue, Delta and Cross Rivers, the Imo-Anambra, Hadejia-Chad, Sokoto-Rima, Niger, Owena and Ogun, and Osun Basins.
Olalusi urged government to setup a technical committee to review the state of all the dams and come up with recommendations on how to revamp them.
"Irrigation is a big challenge in the country because Nigeria has a lot of river basin for irrigation that are not been used.
"The Federal government must setup a technical committee to look at all our dams and how they can become useful.
"We have a lot of them, for example, River Osun and River Oyan, have been dumped for many years.
"Every year, governments budget huge money for these river basins and the money is going down the drain.
"These funds are not well accounted for and nothing is being done by the government.
"We need to go back to the drawing board and make our river basins functional.
"Government is not supporting them through enough finance, our farms need these facilities now more than ever," he said.
The professor of agricultural engineering said that good irrigation system was the only solution to effect of climate change on food production.
He noted that there was the need to urgently revamp the river basins to reduce the impact of climate change adding that agriculture has moved away from rain fed farming.
"There's an urgent need to revamp these dams so that they can be useful for irrigation.
"Climate change is affecting food production and the only solution is irrigation system to support the farmers.
"River Ogun for example, we have dams that eventually become a problem for us, because when these dams were opened many of our farms were flooded.
"We lost about 10 acres of rice when River Ogun flooded our farms in Ogun state along Makogi behind Ibafo.
"A dam that should be useful to us is becoming a problem to food production and farmers," he said.
By Olayinka Olawale