A university don has urged nations to resort to the use of information, communication and technology (ICT) in biological diversity conservation efforts.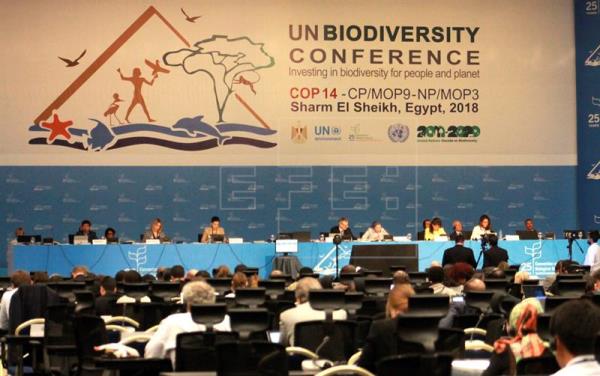 Prof. Moussa Moustafa, vice president and dean, Faculty of Information Systems and Computer Science, October 6 University in Egypt, told a side event at the UN Biodiversity Conference in Sharm El Sheik that ICT offers hope in eradicating misuse of biodiversity.
"The application of android smart phones and remote sensing can be a powerful tool for biodiversity monitoring and conservation," he said.
Prof. Moustafa observed that ICT and its positive use can move the global biodiversity conservation in the right direction.
The don said that all countries must begin to see digital technology in nature conservation as a force that will transform the work of conservation scientists, protected area managers and conservation organisations.
"Change will be driven partly through peer pressure, and partly through the inherent possibilities and problems that digital technology brings," he said.
Prof. Moustafa noted that ICT can help in biodiversity conservation since it avails knowledge, creates awareness and encourages communities to change their attitude to embrace biodiversity.
He noted that the availability and growing broadband and mobile connectivity, the access to online data, the use of remote sensing technologies and platforms are capable of creating changes in the way consumption of environmental and cultural assets can be managed.
The don noted that, without investment in biodiversity monitoring, existing observation gaps would remain and continue to impair the achievement of UN biodiversity goals.
"Long-term biodiversity observations are crucial to detect and understand changes in biodiversity and ecosystem services," he noted.
He decried threats to biodiversity by human activities in land use, the release of nitrogen and phosphorus into the environment, freshwater extraction and diversion, ocean acidification and ozone depletion and climate change.
"The life and health of living organisms depend on the blessings of ecosystems based on biodiversity, but increasing human activities is a big threat as it is causing the decrease of species at a high rate," Moustafa added.
He noted that data gathered by ICT has been used in a wide range of applications that can also be applied in the field of biodiversity to promote sustainable use.
By Duncan Mboyah