An academic, Prof. Olubunmi Omotesho, on Tuesday, November 13, 2018 said the problems of agriculture in Nigeria and Africa could be attributed mainly to climate change.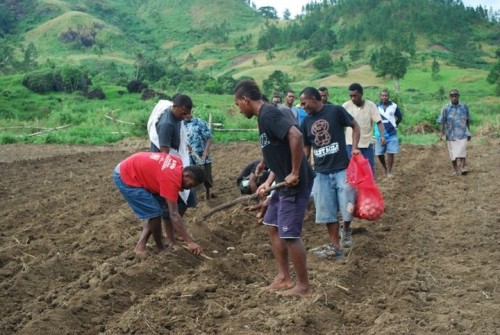 Omotesho, who is of the University of Ilorin, made this known at a two-day Policy Dialogue on Crop/Livestock Integration, organised by Synergos Nigeria, in collaboration with other stakeholders in Abuja.
He said that climate change, which resulted in desertification and harsh weather, had increased problems such diseases, pests, loss of pastures, reduction of soil nutrient and fertility, among others.
He said that the mitigation strategy to be used include irrigation practices, land tenure system policy, increase in agricultural research and development, women and youth empowerment among others.
"If we can integrate, it will increase our production of grain, beef, milks and fibre.
"And we will have higher turnover of several segments of local economy, the potential for partnership with more benefits and increase soil cover from crops and pasture residual will be the outcome," he said.
Ms Victoria Fajemileyin, the Policy Advisor to Synergos Nigeria, called for review of government policies to effectively implement and resolve the unending farmers and pastoralists conflicts in parts of the country.
Fajemileyin made the call in an interview with the News Agency of Nigeria (NAN) on the sidelines of the Policy Dialogue on Crop/Livestock Integration.
"We are connected to crops and livestock production both at national and state levels.
"The Land Act of 1972 says local government areas oversee giving right to occupancy for farming and grazing.
"ECOWAS also provided a law that says for anybody to lead the herd, he has to be 18 years, but the law is not actually working here.
"The law is only concerned with the nomadic life of herdsmen and people above 18, it did not provide solutions to address gaps like the challenges of cattle rustling and kidnapping among others.
"Some people do not really know about any policy, it means that we are consciously incompetent to adhere to it, since we do not know about the policy and how it will address such challenges.
"At end of the programme, we are going to have a communiqué that every stakeholder will go back to their states with and adopt and think of how to implement it,'' she said.
Earlier, Mr Victor Adejoh, the Senior Field Manager, Synergos Nigeria, said that the dialogue was to map out ways of integrating livestock and crops production using systemic approach.
"Our goal is to look at existence policy at different levels and see how we can bring an alignment in terms of research work we have done.
"We have seen some of the existing policy implemented on the level of intervention for government and we believe it will solve a lot of issues in the sector.''
Mr Mawuli Sablah, the Nutrition and Food Systems Expert, of Food and Agricultural Organisation (FAO), commended Synergos for bringing all the stakeholders in animal and crop sector together to dialogue.
"This is a very important dialogue because it takes it into account issues of farmers and herders, their challenges and conflicts.
"FAO has food systems approach where we make sure that food security comprises nutritional value to promote optimal national wellbeing.
"It is very important for us to have this integrated approach of having crops and livestock working effectively together so we can have more synergy in these agricultural sub-sectors to work closely to advance towards agricultural policy of Nigeria.
"We cannot achieve this without dialogue because we believe dialogue is very important to advance cooperation and to ensure farmers and herders work in harmony for optimal peace to reign in Nigeria,'' he said.
No fewer than 70 stakeholders from federal and states ministries and private sector organisations attended the meeting, which will end on Nov. 14.
By Kudirat Musa