In the face of growing impacts of drought exacerbated by land degradation and climate change, countries and communities must take action now to build drought resilience, global leaders urged on Friday, June 17, 2022, at a high-level event to mark the World Day to Combat Desertification and Drought in Madrid, Spain.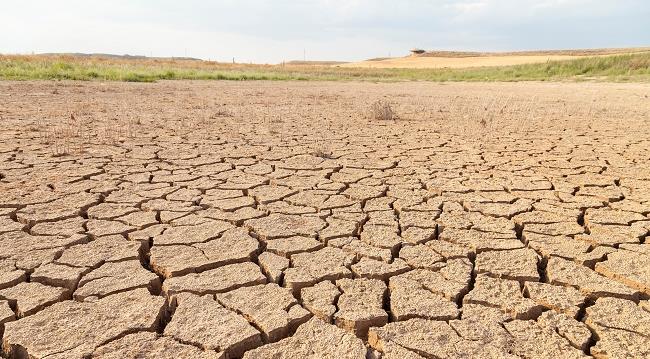 United Nations Secretary-General, António Guterres, said: "Droughts in all regions are getting more frequent and fierce. The well-being of hundreds of millions of people is being compromised by increasing sandstorms, wildfires, crop failures, displacement and conflict. Climate change bears much responsibility, but so does how we manage our land. Taking care of our land and its biodiversity can help address the climate crisis and assist in reaching all our Sustainable Development Goals. Let us act now to drought-proof our future."
Drought resilience is the focus of this year's global observance hosted by Spain and led by the United Nations Convention to Combat Desertification (UNCCD), with commemorative events taking place around the world.
Ibrahim Thiaw, UNCCD Executive Secretary, said: "No nation – rich or poor – is immune to drought, and all countries can take steps to avoid the devastating impacts of droughts on people's lives and livelihoods. Although we have made some progress, it is not enough. Drought is a natural hazard, but it does not have to be a disaster. We are calling on all countries to make this year's global observance a pivotal moment where we commit to working together to restore our lands, protect natural resources and boost communities' resilience to drought to ensure no country becomes Droughtland."
Teresa Ribera, Vice-President of the Government of Spain, said: "Spain is one of the most vulnerable European countries to desertification. Almost three quarters of its territory are drylands susceptible to be affected by this phenomenon, 20% of which are already considered degraded. The fact that Spain has had to live with droughts and their consequences for decades has taught us the need to integrate drought into hydrological planning and water resource management, addressing it in advance and avoiding, as far as possible, emergency actions when severe situations have already been reached."
Droughts are hitting harder
According to the latest UNCCD report, droughts are up 29% since 2000, with 55 million people affected every year. By 2050, droughts may affect an estimated three out of every four people around the world.
In the Horn of Africa, at least 26 million people are facing food shortages following four consecutive poor rainfall seasons. Elsewhere, communities from Chile to the United States, from Mexico to Morocco, from China to Spain are also in the grips of severe – and often unprecedented – drought.
Patricia Kombo, Founder of PaTree Initiative and UNCCD Land Hero from Kenya, said: "Drought was declared a national disaster last October. And I have witnessed how it is affecting people in Turkana (County in Kenya) while we were providing emergency food relief there. I realised that droughts do not only affect food systems, but they fuel poverty, conflicts and migration… because in one village you could only find like 10 households and they were telling us the youthful generation had migrated…it's a cross-cutting issue."
A drought in Southern Africa five years ago put 20 million people on the verge of starvation. This year Chile marked a record-breaking 13th year of drought. A prolonged drought in the United States that started in 2000 is the country's driest period in over 1,200 years. Monterrey, the third largest city of Mexico, is rationing water due to drought.
"Desertification and drought are the primary causes of migration and inter-community conflict. It is not by chance that in most countries, years of drought are listed as years of economic downturn…. We must deal with drought, using every tool we can. Existing tools and resources may not be enough. But they can get us far, if we make a better use of the existing tools: Early Warning- Preparedness- Response…the recently held COP discussions in Abidjan have reinforced the momentum that has been building on the need to tackle, urgently, desertification, land degradation and drought," said Alain Richard Donwahi, UNCCD COP15 President.
Half of the world's population is expected to face severe water scarcity in the next eight years. As many as 700 million people (about 10% of the world's population) are at risk of being displaced during that period, according to UNCCD's Drought in Numbers report.
Hindou Oumarou Ibrahim, President, Association for Indigenous Women and Peoples of Chad, said: "In Chad, the desert is advancing four kilometers every year. That means, in a few decades, the capital N'Djamena will be in the desert. And we are facing extreme weather events from drought around all the Sahel region and all over Africa. The rainy seasons are not coming anymore and this worsens the drought in our communities. We need urgent action to fight desertification, to fight this drought, to invest in our communities, to restore our ecosystem in order to give us good food production."
Examples of resilience in the face of drought
A recent review of drought risk mitigation measures by UNCCD and the Food and Agriculture Organisation of the United Nations (FAO) showcases examples from around the world of how countries and communities can boost drought resilience through better early warning systems, greater interagency cooperation, and a mix of traditional knowledge and innovative approaches.
In Brazil, Ethiopia and Tunisia, a combination of water harvesting and sustainable land management practices are used to reduce the impact of drought among vulnerable populations.
There are signs of progress even in the most vulnerable regions. The drought risk system in Africa's Sahel is regional in scope. Originally set up 50 years ago, it brings together the entire range of stakeholders, from producer associations to decision-makers, who benefit from scientific and technological capabilities provided by regional organisations.
India has taken an even more comprehensive approach that includes drought management as part of the national disaster management plan and involves various institutions at national, state and local levels. It is built around early action that begins with the management of the country's water system, including rainwater, rivers and groundwater.
In Central America's Corredor Seco, the dry corridor stretching across Guatemala, El Salvador, Honduras, Nicaragua, as well as areas of Costa Rica and Panama, community contingency funds are used to support drought-hit farmers without access to formal financing and insurance systems. Over 60% of the population depends on the production of staple grains for their livelihoods, and in three out of five harvest cycles, small farmers suffer significant losses.
The United States has recently announced that drought will become a strategic domestic and foreign policy priority. The country has some of the most sophisticated and advanced drought-monitoring and response mechanisms, which could benefit and fast-track the development of collaborative action at the global level.
"The good news is, real solutions exist," Thiaw said. "Countries should have access to robust and effective early warning and monitoring systems. Countries, especially in drought-prone areas, should plan for solid drought preparedness and act now! Communities, especially the most vulnerable ones, should have access to adequate insurance schemes to protect their lives and livelihoods. By restoring land back to health, we can protect our climate and water resources, boost drought resilience and sustain life on this planet," he added.
Drought resilience was a top agenda item at the 15th Session of the UNCCD Conference of the Parties (COP15) held in Côte d'Ivoire in May. Countries agreed to establish an Intergovernmental Working Group for 2022-2024 to evaluate all options for the Convention to support a shift from reactive to proactive drought management.
The Group's findings and recommendations will be presented at the UNCCD COP16 to be held in the Kingdom of Saudi Arabia in 2024.