As Nigeria participates in the United Nations Climate Change Conference (COP26), it is necessary to highlight and invigorate the ambition of 25% reduction in greenhouse gases (GHG) by 2030 within the reviewed Nationally Determined Contributions (NDC).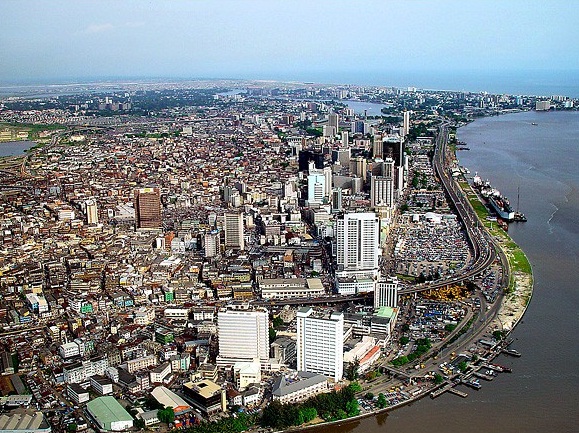 The praised Climate Change Bill, recently passed by the National Assembly, also targets attaining net-zero status between 2050-2070. The President has specified that "Nigeria is committed to net-zero by 2060".
The lofty targets on GHG reduction cannot be achieved without addressing the morphology of Nigeria's growing cities, especially those categorisable as "secondary cities" or "intermediary cities". These are not small towns neither are they big cities. They are urban centres containing over 200,000 but less than 1 million people.
Most capital cities of states created from 1987 till date fall within this category. These smaller urban areas represent an under-emphasized aspect of urbanisation in Nigeria. They are under-looked in local and national discourses for climate action.
The problem with secondary cities is not just population growth, but the significant extension in their territorial coverage. They are bursting at the seams, and there appears to be no plan to curtail it – if it is ever seen as a problem. A ubiquitous symptom is that formal (in state-approved layouts), quasi-formal and informal residential developments are popping up on the periphery of most state capitals.
These take up agricultural land or forested spaces. For example, in Dutse (Jigawa State), 19.3% of cultivated land and vegetation cover at the city edges were transformed to built-up areas between 1986 and 2014. About 1800 hectares of agricultural land on the city fringes, in Oshogbo (Osun State), were converted to residential neighbourhods between 2002 and 2018.
Agricultural land is giving way to low-density neighbourhoods with very small persons per hectare. Data shows that Gombe's (Gombe State) has around 113 persons/hectare. Oyo in Oyo state is around 60 persons/hectare while Awka in Anambra state is around 76persons/hectare. These density levels are much lower than the 150 persons/hectare ideal recommended by the United Nations.
The low-density sprawly developments continue to imply increasing energy consumption for intra-urban transport and travel. Electricity and transport accounts for up to 25% of GHG emissions. Used-imported or local "second-hand" cars, mostly found on Nigerian roads, emit around 150g of carbon dioxide per kilometre. With additional kilometre(s) travel per day for commute between the periphery home locations and central or other parts of cities, a typical household would record yearly excess of 75kg carbon dioxide emissions compared to them living in denser neighbourhoods closer to central parts of the city. Even if fossil fuel vehicles are banned and public transport mainstreamed, energy embodied in the production and maintenance of the so-called cleaner alternatives within the low-density spaces would still be significant.
We need to work towards urban densification deliberately and proactively if there is hope of hitting the ambitious GHG targets. Legislation, policies and programmes should promote compact city (re)development measures such as infill development, backyard filling, in situ slum upgrading, roof stacking, and replacing existing low-density buildings with high-rise ones. Mixed-use intense developments and short access to public transportation systems are critical.
Improved public transportation systems (through rail lines, Bus Rapid Transit, etc) must be deliberately accompanied with inclusive transit-oriented development paradigm. This should encourage housing and other kinds of development around transport nodes/corridors whereby working, educational, recreational, residential, commercial and other kinds of facilities are equitably and sustainably combined.
Palpably, compact neighbourhoods are the pathways to low-carbon urban (and national) future. As we work to reduce the growing national GHG emission profile, densifying the sprawly cities is a must. It is a task that can be done!
By Dr Olumuyiwa Adegun (Senior Lecturer, Department of Architecture, Federal University of Technology, Akure, Nigeria)