Pollution levels on Tuesday, November 7, 2017 hit alarmingly high levels in New Delhi, India with authorities considering emergency measures such as closing schools and top ministers likening the city to a "gas chamber."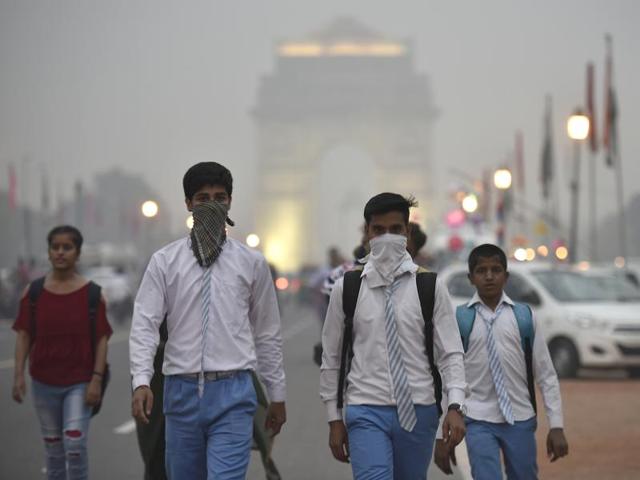 With an estimated population of 19 million, New Delhi is ranked as among the most polluted cities in the world, but plans to tackle the worsening ambient air quality do not appear to have worked so far.
Residents of the city woke up to a morning shrouded by thick smog as doctors warned of a health crisis and advised people not to venture outdoors unless absolutely necessary.
The levels of suspended particles smaller than 2.5 micrometres (PM2.5) hovered between 400 and 900 microgrammes per cubic metre from Tuesday morning, several times higher than the safe limit.
Report says the World Health Organisation (WHO) recommends that people are not exposed to PM2.5 levels above 10 microgrammes averaged over a year or 25 microgrammes in any 24-hour period.
WHO said the small particles can get deep into the lungs and even the blood stream.
Delhi chief minister Arvind Kejriwal said Delhi had become a gas chamber.
"Every year this happens during this part of the year.
"Considering high level of pollution, I have asked Education Minister Manish Sisodia to consider closing schools for a few days,'' Kejriwal said, reacting to the high pollution.
Officials said that extra measures, such as a four-time hike in parking fees and limiting vehicle numbers, may kick in if the situation does not improve.
Weather analysts suggested the smog could be caused by a complete absence of wind, with moisture trapping emissions from the ground.