Firewood and Charcoal Sellers' Association (ASFCSA), Adamawa chapter, has commended the state government for the ban on indiscriminate felling of trees, saying "it is a right step in the right direction."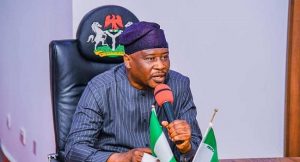 An official of the association, Mr Haruna Yauto, who gave the commendation in an interview in Yola on Monday, September 25, 2023, said that, henceforth, members of the association would seek for other alternative businesses, as they had resolved not to continue engaging in activities detrimental to the environment.
"Since we cannot withstand the negative effects of deforestation, it is imperative for us to seek for other alternative businesses," he said.
Yauto, however, appealed to the state government to provide them with financial support to enable them venture into other productive businesses.
Malam Aminu Rabiu, a charcoal seller in Wuro-Hausa community in Yola metropolis, said he had seen the new law coming long before now, adding that it was long overdue.
Rabiu said that the negative effects of felling trees were glaring, as it resulted in desertification and climate change which was dangerous to the ecosystem.
"The truth is that trees play significant roles in our lives. They protect and prevent the environment and windstorms from causing destruction," he said.
The state government had recently enacted a law banning indiscriminate felling of trees for firewood and charcoal.
By Auwalu Birnin Kudu