The Chairman, Boki Local Government Area of Cross River State, Mr John Ewa, has issued a three week ultimatum to loggers to vacate Boki forests or face severe consequences.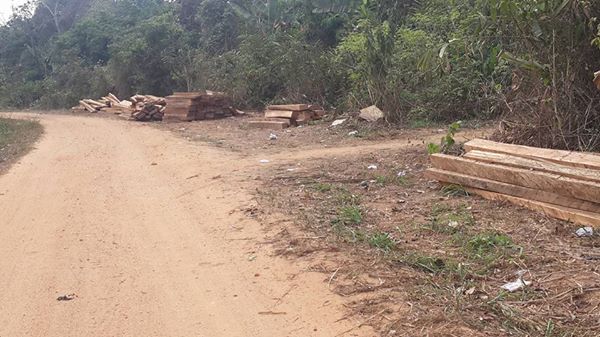 Ewa issued the ultimatum in a statement he signed on Thursday, May 6, 2021 in Calabar, the state capital.
He stated that, at the expiration of the ultimatum, woods, vehicles and all materials used for logging and evacuation would be confiscated and destroyed and defaulters would be arrested.
The chairman said that the preservation of the Boki forests was a clarion call for community efforts.
"As the Chairman of Boki LGA, I am deeply concerned about the unwholesome deforestation of Boki forests, one of the few reserves in this part of the country.
"This concern has made it necessary for a solidarity call on all well-meaning Boki sons and daughters, home and abroad, to a three-day tour from May 25 to May 29.
"This is geared toward putting an end to this illegality ongoing in our forests.
"It is worrisome that some government agencies are compromised, and these logging activities is about to cause another round of communal crisis.
"This is coupled with the fact that the Boki roads are being damaged by loaded trucks of woods and the forests are almost gone.
"As it stands, the only remedy is for the communities of Boki to take this tough responsibility and stop this disaster that has come upon our land before it consumes us," he said.
He urged traditional rulers to mobilise their subjects to stop any form of logging or timber activities henceforth or risk their stipends being cut.
"Forest management is the primary responsibility of Forestry Commission, but since this government agency and related authorities have failed us, it is time to rise up, take back our forest and preserve it," he added.
By George Odok