The death toll from multiple quakes and a tsunami in Indonesia's Central Sulawesi province had risen to 1,424, an official said on Thursday, October 4, 2018.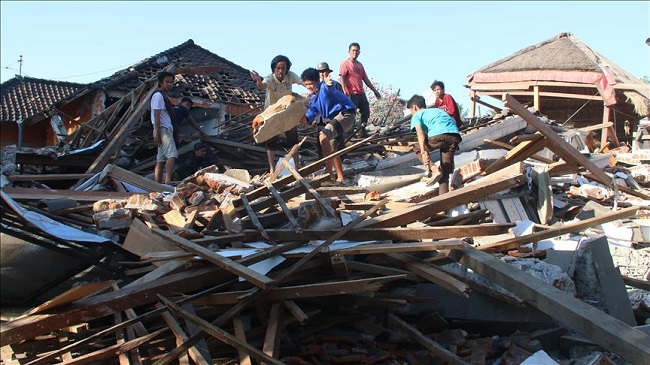 Head of the planning department of the National Search and Rescue Office, Abdul Haris, said that the search and rescue operation was hampered by poor access to the hardest-hit areas.
He said that many people are still afraid of being trapped in the ruins in Palu, the provincial capital, and the districts of Donggala and Sigi.
"Many roads leading to the affected-areas have been cut off to prevent heavy machinery equipment from been taken to the sites.
"Although electricity has been restored in some areas, blackout still remains in the hardest-hit areas.
"In some places electricity facilities have resumed function but we still use generators to support our work,'' he said.
Spokesman of the National Disaster Management Agency, Sutopo Purwo Nugroho, said even as many as 25 heavy machinery equipment have joined the rescue operation by far, 21 others are still on the way to the province.
He said death toll is expected to rise as there are reports that hundreds of locals were feared to be still trapped under the ruins of the houses leveled by the quakes.
Sutopo said the main airport in the province has resumed operation, with communication, electricity and supply of fuels returning nearly to normal.
According to him, that will pave way for distribution of emergency aid as well as the search and rescue mission.
Multiple quakes and a tsunami triggered by the quakes struck the province on Friday with Palu and Donggala district as the hardest-hit.