How important is climate change to you in the 2023 election?
Climate action is critical to the survival of democracy and for sustainable development. So far, climate change is under-represented in the campaigns ahead of the 2023 general elections. It will be a dangerous mistake if we elect climate deniers in the 2023 general elections – climate change issues are too important to be left in the hands of deniers.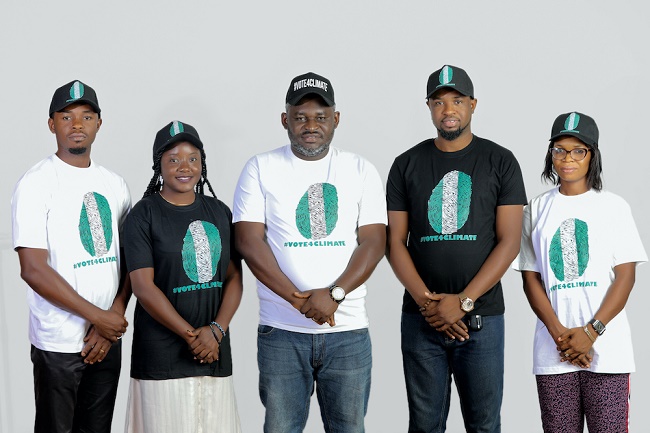 This is because climate change is the crises of our lifetime, it is the defining issue of today's world and that is why we are calling on citizens especially those in communities impacted by climate change to ensure that they collect their PVCs and look beyond empty campaign promises and other forms of inducement to vote for candidates that understand climate change issues and have a climate action plan.
We all are affected by climate change. Our country Nigeria is very vulnerable to climate change. Fresh in our minds is the recent floods which caused the death of over 600 Nigerians, displaced millions of people, washing away hundreds of farms and farm lands and other critical infrastructure like roads, houses etc. With huge cost on our economy.
The sad reality is that these issues will continue in frequency and magnitude and if we are not able to reverse the present trend and build climate resilience we will be doomed.
Considering the impact of climate change on our lives and our economy is why we are calling on you to Vote for Climate. #Vote4Climate.
What are plans for Climate Action of our political party's and their candidates?
We carried out a review of the manifestos of some political parties, you can find the result on the Vote for Climate Web page here www.afrikavuka.org/vote-for-climate/ and take action. This is why we must vote for Climate.
Firstly, those elected will have the power to shape a clean, green, low-carbon future for generations to come
We need a president that will demonstrate Nigeria's commitment to climate action and invest in renewable energy sources. This needs to happen at the same time as moving away from fossil fuels while implementing an energy transition plan and much more.
The implementation of the Climate Act is needed to put us on the path to net zero. This needs to be supported by increased government spending on urgent green projects. These would range from the energy transition plan, investment in renewable energy, increasing clean public transport, to enhancing biodiversity conservation. This investment should be increased even further over time.
Investing more now will reduce the huge economic and social costs compared with delaying, but it will also guarantee many other important benefits. There's a big list, including food security, greater social equality, better wellbeing, healthier food, improved water quality, better flood control and increased access to nature.
Nigeria needs a President who will form a new government that sees the incredible potential in investing in a new green economy that brings jobs, new skills and building climate resilience.
Secondly, the new government will have the power to stop projects threatening climate and nature
One way the next government can set an example is to stop the irresponsible projects that would lock us into emitting carbon for years to come. These includes removal of subsidies for fossil fuels, a coal free Nigeria and an end to gas flaring.
These are risky, bad for climate and nature, and often terrible value for money. They need to be phased out as quickly as possible, while supporting workers to retrain for roles in sustainable industries such as renewable energy.
I will vote for climate because:
A vote for climate is a vote for Food Security.
A vote for climate is a vote for Sustainable Energy
A vote for climate is a vote to Health
A vote for climate is a vote for a Healthy Environment
A vote for climate is a vote for Equity and Fairness
A vote for climate is a vote to a Sustainable Future
A vote for climate is a vote for Life
Join me lets Vote for Climate! #Vote4Climate
Take Action here: www.afrikavuka.org/vote-for-climate/
Happy New Year!
By David Michael Terungwa, Team Lead, GIFSEP. On behalf of: Activist for Climate Justice Coalition