Former Lagos State governor, Asiwaju Bola Tinubu, has congratulated astute businessman and philantrophist, Alhaji Aliko Dangote, on his 60th birthday, descibing him as an inspiration to many people.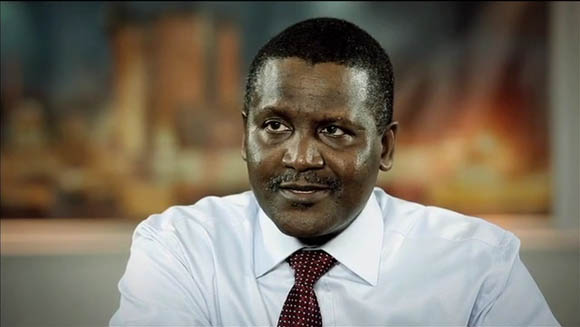 Dangote clocks 60 on Monday, April 10, 2017. In a letter to Dangote personally signed by him, Asiwaju Tinubu commended the business mogul for his boldness and bravery in taking the business risks he took, which he said have now paid off.
The All Progressives National Congress (APC) national stalwart said Dangote has broken all business barriers and is now helping to industrialise Africa, with the operations of his Dangote Group in 17 African countries and beyond.
In the letter dated Sunday, April 9, 2017 and released in a statement by his Media Office, Tinubu said: "Dear Alhaji Dangote, my family and I congratulate you on your 60th birthday.
"Your life has been an inspiration to many. From a lowly background, you rose to the top by dint of hard work and perseverance.
"The boldness and bravery you demonstrated in taking the business risks you took have paid off.  You have shown that with resilience, we can always convert risks and challenges to opportunities.
"Today, you are that African man that has broken all barriers. With operations in over 17 African countries including Nigeria, the awesome Dangote Group you established is helping to industrialise Africa.
"You have made people and made lives a lot better through the employment opportunities you have created and your other humanitarian activities.
"I wish you many more years in life. I pray that Allah grants all you need to continue to impact the lives of many more people."