Dangote Group of companies on Monday, July 17, 2023, tasked journalists on reportage of environmental sustainability for development purposes in Nigeria.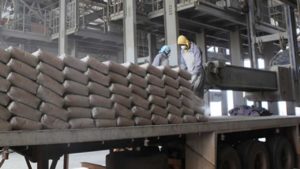 Alhaji Aliyu Akoshile, Executive Director, Climate Africa Media Initiative Centre (CAMIC), gave the challenge during the commencement of a two-day Environmental Journalism Workshop training for 5O media personnel at Obajana Cement Plant in Kogi State.
Akoshile said environment in which we all live "is a very important subject matter that journalists should develop interest in and give it prominence in their reportage but the reverse is the case".
"What journalists and the entire people of Nigeria should know that environmental sustainability is an attitude and a way of life, which all and sundry must play a role to keep.
"The environment has been there before us and we need it more than it needs us, therefore, we must protect it from harm for our own good as humans.
"Of recent, the International Press Institute (IPI) reports raised the alarm that environmental reporting has not been given its utmost priority place in the media," he said.
According to him, if the environment is not conducive, there could not be free movement of both human and animals nor activities like sports, businesses and other important activities.
Mr Wale Adedeji, Head, Dangote Academy, said Dangote and Obajana Cement Plant were doing the best to ensure that the environment was very safe for all, including our host communities and business partners by imploring various safety measures.
"Environmental sustainability needs collective effort because it's an attitude and a way of life which we all have to play a role to make conducive.
"We should know that we need the environment more than it needs us, therefore, we should protect it for our own good," he said.
Also, Mr Ademola Adeyemi, General Manager, Human Resources, Dangote Plant, said that the company was doing a lot of Community Social Responsibility (CSR) in the four communities it was operating in Kogi.
He said that two of the communities where mining of the raw materials were being done, many facilities like healthcare and educational, water and electricity supply were made available to the people.
Adeyemi said the issue of security and safety was also taken so serious by the company, which has provided police security posts and use of vigilance group to secure lives and property.
By Thompson Yamput