A barrage of accusations has been laid on Dangote Petroleum Refinery by communities bordering the multi-billion-dollar facility in Ibeju Lekki in Lagos.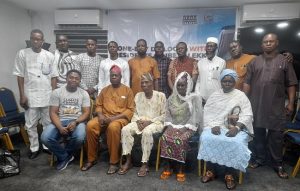 At a daylong "Dialogue with Residents of Ibeju Lekki on Rights Agitations, Priority Shaping and Systems Engagement" held courtesy of the Corporate Accountability & Public Participation Africa (CAPPA) in Lagos on Saturday, August 5, 2023, youths and women leaders from some impacted communities accused operators of the refinery, described as Africa's biggest, of "taking our land without compensation", "not recognising the immediate environment", and operating a Corporate Social Responsibility (CSR) programme only on paper.
"For over 10 years, we have been disconnected from electricity, most of the boreholes sunk are no longer functional, generators have broken down, and the main roads that were merely graded and in a bad shape," disclosed representatives from Magbonsegun, Okesegun and Okeiyanta communities present at the Dialogue.
Arepo Azeez, a youth leader, said: "None of the promises made by Dangote have been fulfilled. Our people are being marginalised by the organisation in terms of employment opportunities in the establishment. The so-called scholarship scheme is nothing but a selective bursary allocation of N50,000 yearly to only beneficiaries from JS2 class upwards and with stringent conditions tied to it. We have not established contact with Dangote as we have no access to the place, so we have no way of lodging our complains."
Wosilatu Apena, a woman leader and Community Development Committee (CDC) official, said: ""We are typically fishermen in this community. Unfortunately, since the construction work on the refinery started, we have continued to record low fish and snail catch because the fishes have retreated to safer waters. Because of this, we must go further into the Atlantic Ocean to catch anything. It is getting more dangerous to even do so because our boats can no longer withstand the strong waves of the sea. The women are mobilising and ready to stage a protest."
The residents have also expressed concerns related to the environmental impact of the refinery and nearby facilities.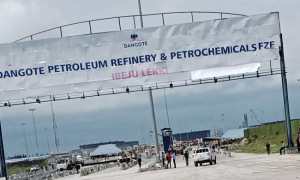 "Vibrations from the seaport and the refinery are affecting us," Azeez noted, even as members worry over possible accidental discharges of crude oil into the waters, incidences of mishandling of equipment, which will result in the spilling of crude oil and even refined products when the refinery fully comes on stream.
"It is, therefore, advisable for the critical stakeholders to begin to think of initiating workable ways of mitigating the impacts of such factors of pollution with a view to avoiding the kind of devastation that has been the lot of the Niger Delta region of the country. Such measures are important because, like the oil-bearing states, Lagos State remains very critical to the economic survival of the country," said a source.
Philip Jakpor, Director of Programmes at CAPPA, who welcomed representatives of the communities, said that CAPPA decided to convene the Dialogue following reports that locals are yet to get any tangible benefit from Dangote Refinery including promises of jobs and social amenities they thought would come their way.
"CAPPA decided to hear directly from the affected communities and amplify their concerns since what we hear is similar to what the oil multinationals are doing in the Niger Delta," Jakpor said.
Valued in the region of $19 billion, the refinery is being built by Aliko Dangote, Africa's wealthiest man, and has a production capacity of 650,000 barrels per day.