Africa's richest man and President of Dangote Group, Aliko Dangote, is to play the role of Chief Guest of Honour at the foundation stone laying ceremony for the multi-purpose Editors' Plaza, a project of the Nigerian Guild of Editors (NGE) scheduled for Thursday, March 1, 2018 in the Guzape District of Abuja.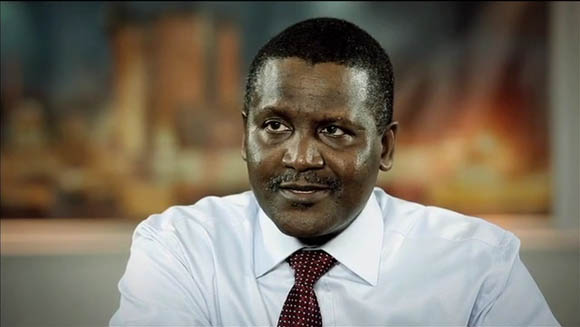 Former Governor of Akwa Ibom State, Senator Godswill Akpabio, who is also the Senate Minority Leader, will chair the event while the Chairman of BUA Group, Alhaji Abdulsamad Rabiu, will perform the traditional "turning of the sod" to herald the construction of a befitting plaza for Nigerian editors in the Federal Capital Territory (FCT).
The Minister of the Federal Capital Territory, Alhaji Mohammed Bello, and his Information and Culture counterpart, Alhaji Lai Mohammed, are also expected to grace the occasion.
Other dignitaries expected at the event are: heads of ministries, departments and agencies (MDAs), members of corporate Nigeria, the business community, and media executives.
The turning of the sod for the Editors' Plaza is sequel to a fund-raiser on April 10, 2014 in Abuja under the leadership of the then President of the Guild, Mr. Femi Adesina. The goal was to raise funds to build a befitting secretariat for the Guild in Abuja to be named Editors' Plaza.
Part of the money realised from the fund-raiser has been used to acquire a property in Ikeja area of Lagos State christened Editors' House which functions as the Guild's secretariat in Lagos.
The President of the Guild, Mrs. Funke Egbemode, said part of the proposed Editors' Plaza in Abuja would serve as the Guild's secretariat while the rest would be leased to the public as offices.
When completed, the multi-storey edifice which sits on an expansive 5,600 sqm piece of land will add to the vastly changing Abuja landscape.
According to Egbemode, the construction of the Editors' Plaza offers friends of the Guild, individuals and corporates, and all advocates and lovers of free press an opportunity to partner with Nigerian editors whom she described as the torchbearers of the nation's democracy.