As communities commemorate the 15th anniversary of Hurricane Katrina on Saturday, August 29, 2020, Hurricane Laura is sweeping through Southwest Louisiana bringing an "unsurvivable" storm surge, 150 mph winds, and climate destruction reminiscent of what the same region experienced 15 years ago.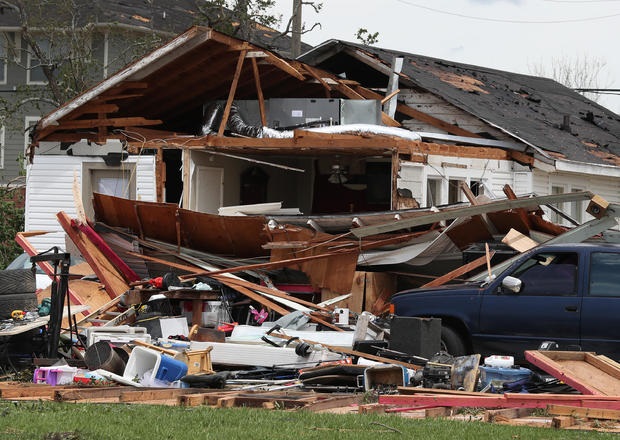 An "extremely dangerous" Hurricane Laura made landfall overnight near Cameron, Louisiana, bringing "catastrophic storm surge, extreme winds and flash flooding" to portions of the state, the National Hurricane Centre said on Thursday, August 27. The storm had intensified rapidly into a Category 4 hurricane before slamming into the Gulf Coast near the Louisiana-Texas border.
However, 350.org and 350 New Orleans activists have described the storm as "fossil-fueled", in reference to events leading to its cause and its path.
Alicia Cooke with 350 New Orleans said: "Laura reminds us of the danger of fossil fuel reliance from two perspectives: not only is she strengthened by climate change, but we also see her path cutting straight through a major petrochemical hub along the Louisiana/Texas border, with potential for great environmental catastrophe.
"When we rely on a fossil fuel economy, we rely on the integrity of oil and gas infrastructure, which has become increasingly vulnerable as storms continue to strengthen year after year."
Tamara Toles O'Laughlin, North America Director at 350.org, said: "Let us not forget: Hurricane Laura is fossil-fueled. Fifteen years after Hurricane Katrina, Black communities, the United Houma Nation, Indigenous Peoples, Latinx, immigrants, and people of colour across the Gulf South are still recovering and rebuilding.
"The attacks are relentless as communities repeatedly face systemic racism, fossil fuel destruction, environmental injustice, and climate disasters like Hurricane Laura.
"We stand with frontline communities throughout the Gulf South as we honor lives and homes lost, hold fossil fuel executives accountable, and build a Just Recovery toward a Green New Deal that prioritises our health and safety."