The Seme Area Command of the Nigeria Customs Service on Saturday, September 30, 2023, said that it had intercepted 105 wild birds being smuggled through Seme-Badagry Expressway.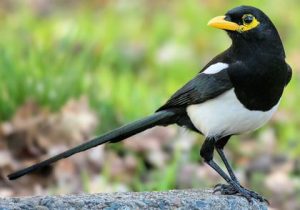 The Controller of the  Command, Comptroller Timi Bomodi, in a statement, said that the Duty Paid Value (DPV) of the birds was worth N24,912,928.
Bomodi said officers of the command, while on patrol of Seme-Badagry Expressway, found the birds after intercepting two buses, one coming to Nigeria from Togo and another heading to Benin Republic from Katsina on Sept. 27 and Sept. 28 respectively.
"The cross-examination of these buses revealed that 60 green parrots, 14 budgerigar parrots, six eastern rosella parrots, two macaw parrots, one white cockatoo parrots, four Rose Ringed Parakeets parrots, one Maidain Dock birds, three love birds and four other birds were discovered.
"About 10 of these birds have died due to the trauma of transporting them in this condition. Two suspects were also arrested in connection with the seizure," he said.
Bomodi condemned this criminal act by some members of the society.
He reiterated that trade in endangered wildlife contravenes the Convention on International Trade On Endangered Species of Wild Fauna and Flora (CITES), an international agreement among governments of which Nigeria is a signatory.
The Controller said that those doing the illicit business would continue to be intercepted and  arrested so long as they refuse to stay off the Lagos-Abidjan corridor.
"In line with the dictates of NCS of promoting inter-agency collaboration and synergy, the seized wild birds have been handed over to officials of the National Park Service as it is their responsibility to rehabilitate and protect them from further harm," he said.
The command had on Sept. 24 also intercepted smuggled African parrots en route Benin Republic from Kaduna.
The Controller said the birds, loaded in a luxury bus, were intercepted along the Seme-Badagry Expressway.
He added that the birds had a DPV worth N6.9 millio, adding that two suspects were arrested in connection with the seizures.
By Raji Rasak