In its 2016 Sustainability Report released on August 2017, Zenith Bank Plc has unveiled a range of plans and processes through which it is reducing its carbon foot print, albeit by curbing the emission of greenhouse gases (GHG) and consumption of energy.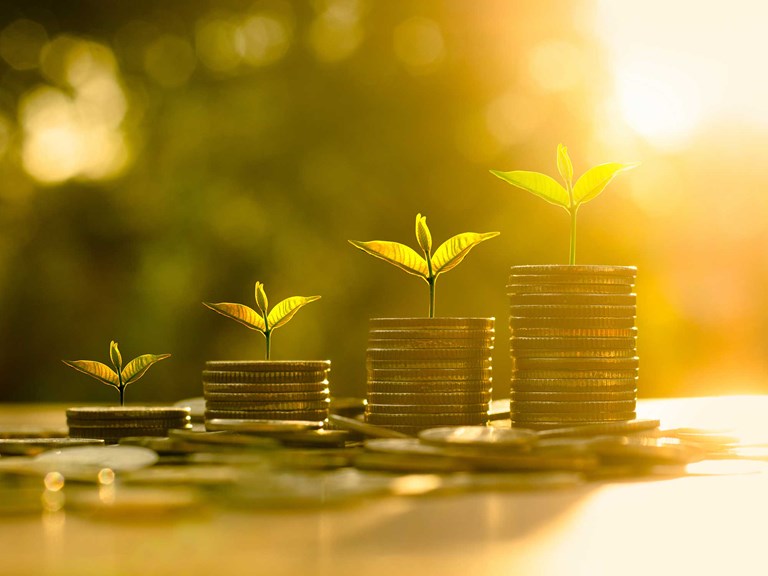 Themed "Creating Wealth Sustainably", the Sustainability Report which is the second in the series, has been touted as the first in Nigeria, and Africa's financial services industry to adopt the Global Reporting Initiative (GRI) Standards in Sustainability reporting.
"We are conscious of the rising global concerns about environmental sustainability and have chosen to embrace the clean earth principles," the bank wrote as a forward to a chapter on "Environment" in its latest Sustainability Report, which was preceded by the 2015 edition that had "Nurturing People, Planet, Profit" as its theme.
According to the organisation, its largest share of GHG emissions comes from fossil fuel consumption, predominantly to power self-generated electricity, as well as vehicular and air travels.
Energy from the Nigerian national grid is highly complemented by the use of fossil-powered generators, owing to the unstable power supply in the country. According to scientists, the burning of fossil fuel remains one of the highest sources of GHG emissions with the attendant global warming and climate change implications.
"Our aim is to migrate to 70% renewable energy by 2025. And we are already making some progress in this regards," the bank disclosed, adding that even though some 1,355 of its Automated Teller Machines (ATMs) are being powered by energy efficient inverters, the inverters are still charged using fossil-powered generators whenever power from the national grid fails.
The bank however lists strategies being adopted to reduce GHG emissions to include:
Use solar powered inverters to operate all ATMs
Invest in banking infrastructure that promote 100% end-to-end transaction processing to reduce customers' commute time
Increase and improve on staff bus fleet and encourage more employees to use them
Encourage carpooling/sharing among staff living in the same locality
Phase-out the use of diesel-powered vehicles
Implement travel control measures for employees
Make active use of internal, remote communication tools – Lync Exchange, Lync Video conferencing, Interactive Voice Response (IVR) and VOIP calls – to reduce commute time
Transit to the use of energy efficient technologies as well as the use of hybrid/electronic cars.
In terms of energy, the bank says that policies and framework are being put in place to drive energy efficient business operations, along with mechanisms for measuring and monitoring progress.
"As we pursue our business expansion goals, Zenith Bank will continue to insist on efficiency adherence to laid down environmental regulations and the adoption of global best practices in the use of energy sources," the bank emphasised, listing its energy efficiency strategies to include:
Transit to the use of more renewable energy sources for business operations
Introduce solar energy in all branches in place of fossil fuel currently used by power generators
Retrofit all branches with LED energy saving bulbs
Implement 5pm shut down time for Head Office and branches
Install eco-friendly, energy efficient air conditioners bank wide
Ensure reduced energy consumption by switching off energy sources that are not in immediate use.
Another focus of the bank's environmental impact is the management of effluents and wastes, which it says it will address by:
Implementing the reduce, reuse, recycle policy
Adopting effective waste measurement and progress monitoring processes
Auctioning depreciated items to staff through bidding process
Ensuring environmentally friendly waste management practices
Implementing selective waste collection and differentiation policy
Evaluating and monitoring the e-waste management practices of relevant investees, contractors and vendors, including government authorised waste collectors and recyclers
Ensuring global best practices in e-waste management.