Two civil society organisations (CSOs), Climate and Sustainable Development Network of Nigeria (CSDevNet) and Solidaridad West Africa, have urged women to continue the fight against climate change and COVID-19.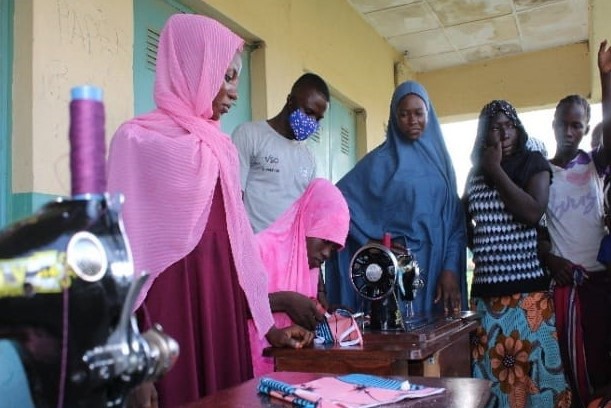 Mr Abu Stephen, Stakeholder Engagement Specialist, CSDevNet, said this in a statement issued in Abuja on Saturday, October 17, 2020.
The statement said the representatives of the organisations made the call at an event to celebrate the UN International Day for Rural Women in Atoda/Ofolijinwa communities in Ofu Local Government Area of Kogi State.
It appreciated the role of women in the fight against climate change and COVID-19.
"It is obvious that women, particularly rural women, can easily adopt low-carbon technologies and renewable energy such as the use of biogas and clean stoves.
"Women can easily spread information about climate change, and as well lead climate action. These and many more are the roles being played by women in ensuring sustainability," the statement noted.
It said that, at the wake of COVID-19, women were at the front line of the fight, as seen in many parts of the world.
"When there was shortage of nose masks and hand sanitisers to tackle the outbreak, many women went into action and began to mass produce and distribute.
"In terms of agriculture and food security, rural women have always been in the forefront, thereby making it an ideal thing to build the rural women's resilience to climate change and COVID-19," the statement declared.
It urged rural women to continue to work hard and contribute their quota to human development, to ensure sustainability in what they do, and come together and allow their voices to be heard.
The statement quoted Mr Shadrach Ogalla, Solidaridad Community Facilitator, as saying: "We appreciate and encouraged the women for the contribution in building the nation and, their roles in ensuring food security is immeasurable.''
It said that Solidaridad would continue to work with farmers and rural women to improve their standard of living.
The statement encouraged the participants to embrace the Village Savings and Loan Association (VSLA) programme rolled out by Solidaridad.
It said VSLA is part of Solidaridad's ongoing projects across six states in Nigeria, which was inaugurated for women, farmers and youth groups in the communities.
The statement announced that the project is to help build the capacity of the rural women and to amplify their voice.
It said that Mrs Omata Abigail, a participant, appreciated the organisations for the gesture, and urged government to emulate and replicate projects targeted at ensuring a better life for rural women.
The statement said another participant, Mrs Odoma Eunice, solicited government's support in addressing the plight of rural women by remembering them in both agricultural and developmental programmes.
By Okeoghene Akubuike