The Society for Water and Sanitation (NEWSAN) has called for the inclusion of its members in the implementation of the $700 million World Bank-funded water, sanitation and hygiene programme.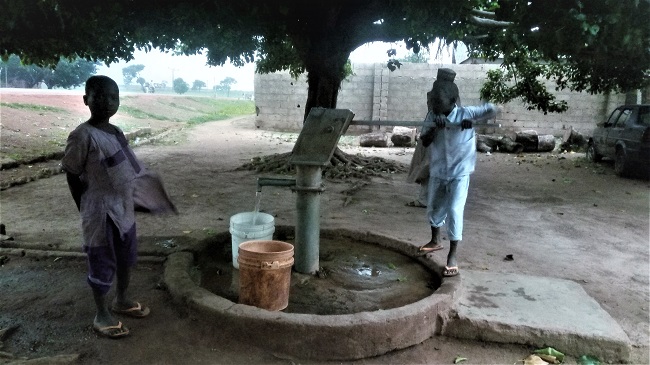 The programme, called the Sustainable Urban, Rural Water Supply Sanitation and Hygiene (SURWASH) Project, is being implemented in seven states of Delta, Ekiti, Gombe, Imo, Katsina, Kaduna and Plateau.
NEWSAN National Coordinator, Mr Benson Attah, made this call at a virtual meeting with its state representatives for SURWASH programme states on Thursday, September 28, 2023.
According to him, the meeting is an opportunity to discuss ways forward in ensuring that the programme implementation is beneficial for the population.
He said that its members in the implementing states were not carried along in implementation processes, adding that coordination was necessary to improve access to water and sanitation in the country.
Attah identified the CSOs as partners in efforts toward improving the lives of the populace, adding that identifying gaps and challenges in programme implementation early would help in achieving its goals.
"Today's meeting is to follow up with SURWASH states to strengthen collaboration for the Water, Sanitation and Hygiene (WASH) sector. We are working to identify gaps and areas for improvement.
"NEWSAN's contribution is to give technical support for effective and smooth running of the programme; our states are well prepared to support implementation. The essence is to see that all stakeholders function well for the programme success."
Mr Princewill Mordi, NEWSAN deputy national coordinator, noted that many SURWASH states were not consulted, citing the lack of coordination between the implementing partners.
According to him, there is the need for the World Bank to strengthen and include its work plan in order to improve access to potable water and sanitation for Nigerians.
He said that building human capacity through NEWSAN would help to end challenges of project management and implementation in the programme.
State Coordinators from Kaduna, Delta, Ekiti, Gombe, Plateau and Katsina all noted that programme implementation in the state had excluded their members.
They spoke about their activities since programme commencement in 2021, but worried about SURWASH state programme implementation units only mapping WASH CSOs but neglecting them.
Mr Peter Kuzasuwat, Kaduna state coordinator, said its members were mobilised and sensitised about the programme implementation in six LGAs, adding that three of them were included in steering committee in the state programme.
He, however, listed the challenges and gaps due to bureaucratic delays, saying this made implementation slow.
"There are a lot of foot dragging due to bureaucratic bottlenecks; this is making the implementation process slow. There is the need to redouble efforts so that the vision of an open defecation free nation by 2025 is achieved.
Mrs Felicia Ngaji, SURWASH Communications Specialist, said the programme is a six-year programme consisting of a $640 million Programme-for-Results (PforR) with a $60 million Investment Project Financing (IPF) component.
She said it introduces a results-based approach with the potential to propel Nigeria's efforts to ensure that all its people have access to sustainable and safely managed WASH services.
"It introduces an innovative approach to sector programming that leverages incentives to simultaneously deliver infrastructure that works, policies that govern, and institutions that sustain.
"It is to increase access to water, sanitation, and hygiene services and to strengthen sector institutions in participating states of Nigeria."
Ngaji, however, urged NEWSAN and its members to work with the implementing agencies in their respective states in line with the programme operating manual.
SURWASH will provide six million people with basic drinking water services and 1.4 million people access to improved sanitation services.
The programme will deliver improved water, sanitation and hygiene services to 2,000 schools and health care facilities and assist 500 Communities to achieve open defecation free status.
By Tosin Kolade