Environmental and ecology group, We The People, has charged the governor-elect of Cross River State, Senator Prince Bassey Otu, to take the issue of deforestation seriously, urging him to read the riot act to encroachers of the state's forest reserves.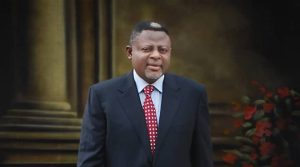 The advisory was contained in a press statement signed by Mr. Ken Henshaw and Dr. Clement Ebin, among others, and issued to newsmen on Thursday, May 25, 2023, in Calabar, the state capital.
According to the statement, the governor's elect inaugural address will afford him the ample opportunity to call the culprits to order.
It expressed shock with the level of depletion in the state's forest reserve occasioned by the action of few, adding that their greed had made neighbouring Ebonyi State, the direct beneficiary of the illegal logging, the largest timber market in Nigeria.
As a body of experts, the group reiterated its desire if given the opportunity to work with the incoming administration to combat the illicit trade.
"With great pleasure, We The People, a collection of environment and ecology focused civil society organisations based in Cross River State, express our felicitation with you on your recent election into the office of the executive governor of Cross River State.
"Your excellency, please permit us to inform you without equivocation or exaggeration that the administration you will lead from May 29, 2023, will be faced with very enormous challenges, especially in the ecological space of the state.
"Your excellency, the illegal trade in timber has exacerbated insecurity in Cross River State. To facilitate the theft of forest resources, the state has the emergence of an armed cartel of 'Crossers' who take responsibility for arranging consignments of timber from the forest and conveying them to designated destinations outside Cross River State.
"It is interesting to note that while neighbouring Ebonyi State is principally a grass land state, it has the largest timber market in Nigeria – solely on account of illegally acquired timber from the Cross River forests," the statement reads in part.
By Stina Ezin, Calabar