Communities in Cross River State have demanded for the review of memorandum of understanding (MOU) on Wilmer Oil Palm Plantation estates operating in their communities.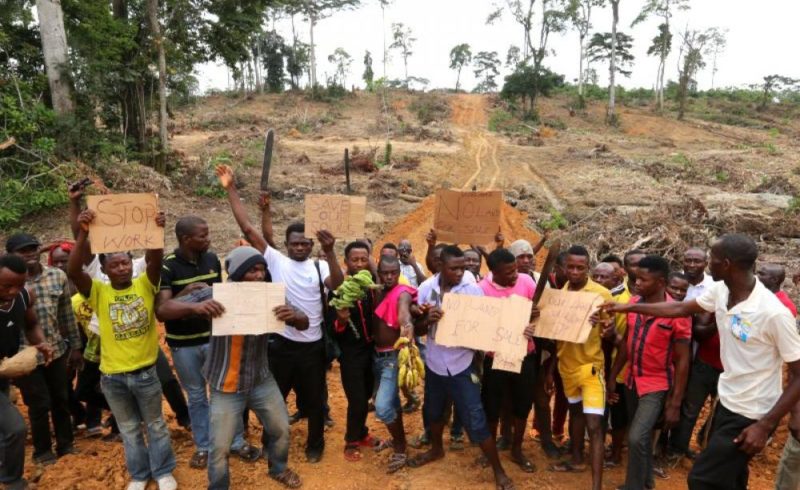 They also called for a review of the Environmental Impact Assessment (EIA) reports if they ever existed.
The communities made these demands in Calabar, the Cross River State capital, during an interactive section with journalists during a forum on Community Land Rights in Forested Landscapes, organised by the Environmental Rights Action/Friends of the Earth Nigeria (ERA/FoEN), a civil society organisation.
Some of the communities affected in Akamkpa and Biase local government areas alleged that Wilmer, which owns the oil palm estates in the communities, has failed to keep to agreements in the MOU. They therefore called for a review.
Coordinator of the group, who is a native of Akampka, said, "We see this as a new form of colonialism and that is what is happening. We think it is not right and we think it is necessary for us to discuss those things and it is necessary to carry out a review, not just of the MOU but a review of the EIA if they exist at all.
"There is need to also check if, in the process of carrying out EIA, processes are followed. If women were involved in the processes because the environment impact on women is different but we don't know. Today we have issues where women are talking about infertility because of the pollution of the environment."
Speaking earlier, the Executive Director of ERA/FoEN, Dr. Godwin Ojo, said it was discovered that the multinational company and the state government entered into an MOU alongside communities but alleged that such agreement was yet to be made public.
He said the locals, especially those from communities like Ekong-Anaku, Akwa Ikot, Effanga, Iboko, Umai, Betem, Uwet, Atan and Odot, are only employed as labourers and provided with unskilled jobs.
He therefore recommended that "Wilmer should enter fresh consultation with the community people on how to implement the mandatory corporate social responsibility (CSR) scheme for Cross River State and for the benefit of the people.
"They should also halt further expansion into individual, family and communities lands and conduct FPIC before any expansion commences."
Ojo also demanded that government should ensure that the communities' customary land rights are protected and should likewise conduct periodic monitoring and compliance to the existing MOU.
His words: "The government and the companies develop deaf ears to the cry of the people. Protest from communities, voice of reasoning and silence are flooded under the carpet, not just swept, they are hidden under the carpet.
"What we are saying is that the MOUs that are entered into, with government and the companies, the communities have not been carried along. The lines of demarcations as we speak have now become source of conflicts.
"Wilmer claimed that they are maintaining their boundaries and that they are not infringing but the communities are claiming that they have already infringed on communities lands and this is one of the sources of conflict. Even the national bars as we state have delved into the matter but yet to come up with their findings."
One of the affected persons that hails from Uwet community who lost her family land to Wilmer, Mrs Nkoyo Effiom, complained, "Mine is not an exception. Wilmer stepped into Uwet community last year and they have started their exploit which eventually has affected the women mostly because our farmlands have been taken and, in most cases, the women are not carried along.
"The women are not aware of what is going on. No source of portable water exists, so I really think that government should look into the problems of the communities most especially that of Uwet.
"Apart from this, other social amenities are not there so the little one we have, we have to preserve them to be useful to us," she said.
By Tina Ezin, Calabar