Due to the spread of human activities around the world, the cow could be left as the biggest land mammal on earth in just a few centuries, a new study has found on Monday, April 23, 2018.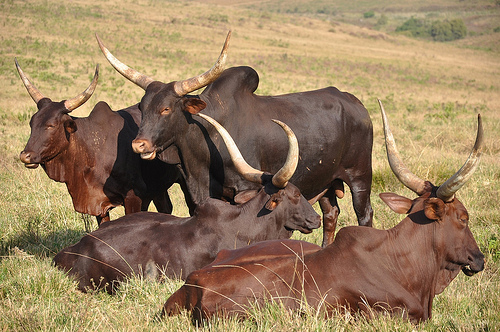 The study, published in the journal Science, examines the trends of extinction of large mammals over 125,000 years.
According to the study, the spread of hominims since thousands of years ago coincided with the extinction of megafauna such as the mammoth and the glyptodont, an armadillo-like creature with the size of a car; as such big animals were usually targeted by humans for meat.
"There is a very clear pattern of size-biased extinction that follows the migration of hominims out of Africa," the study's lead author, Flisa Smith of the University of New Mexico, was quoted by The Guardian as saying.
In North America, the mean body mass of land mammals has dropped from 98 kg to 7.6 kg since the arrival of humans.
"If such a trend continues, the largest mammal on Earth in a few hundred years may well be a domestic cow at about 900 kg,'' the researcher concluded, adding it would mean the extinction of elephants, giraffes and hippos, among others.
In spite of the conservation efforts, Smith pointed out that the populations of large land mammals were falling and "declining population is the trajectory to extinction."
The world's last male northern white rhino named Sudan died in Kenya in March.