More than 600,000 people in the United States are known to have died of Covid-19 as of Wednesday, June 16, 2021, according to data compiled by The New York Times – a once-unthinkable number, 10 times the death toll that President Donald J. Trump once predicted. The milestone comes as the country's fight against the coronavirus has made big gains but remains unfinished, with millions not yet vaccinated.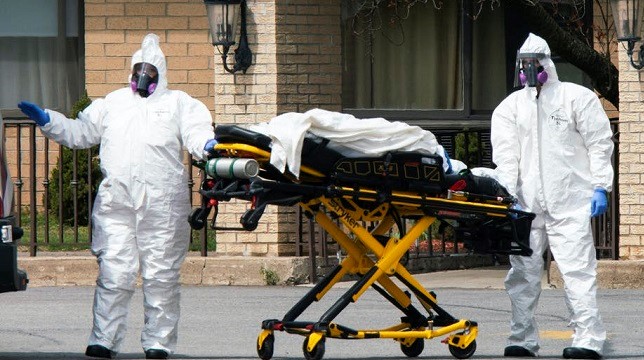 "It's a tragedy," said Stephen Morse, a professor of epidemiology at the Columbia University Medical Centre. "A lot of that tragedy was avoidable, and it's still happening."
As many Americans celebrate the beginning of summer and states have relaxed restrictions, the virus is still killing hundreds of people daily, nearly all of them unvaccinated, experts say.
Though the sheer number of total deaths in the United States is higher than anywhere else, the country's toll is lower per capita than in many European and Latin American countries, including Peru, Brazil, Belgium and Italy.
The first known Covid death in the United States occurred in February 2020. By the end of that May, 100,000 people had been confirmed dead, an average of more than 1,100 Covid deaths each day.
The pace kept accelerating: It took close to four months for the nation to log another 100,000 Covid deaths; the next, about three months; the next, just five weeks. By late February 2021, just over a month later, half a million Americans had died with Covid.
The most recent 100,000 deaths came more slowly, over about four months. About half of all Americans are protected with at least one dose of a vaccine, and public health experts say that has played the central role in slowing the death rate.
President Biden, speaking at a news conference in Brussels on Monday, said that he felt for everyone who had lost a loved one to the virus.
"Please get vaccinated as soon as possible," he said. "We've had enough pain."
Since mid-April, the U.S. pace of inoculations has dropped sharply, despite Mr. Biden's July 4 deadline to have 70 percent of U.S. adults at least partly vaccinated. It's the remaining unvaccinated population that is driving the lingering deaths, experts say. And the virus is still raging in other countries, including India and in parts of South America.
Courtesy: The New York Times