US President Joe Biden will restrict travel from South Africa and seven other African countries to try to contain a troubling new variant of the coronavirus, senior administration officials said on Friday, November 26, 2021, though they said it would be impossible to prevent it from entering the United States.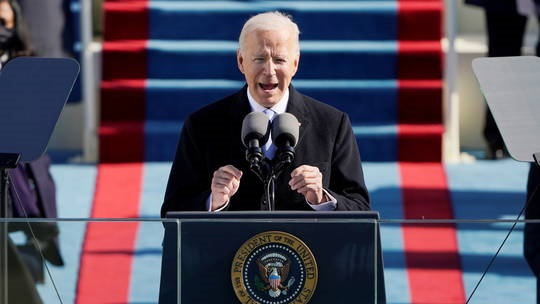 Starting on Monday, the administration will prohibit travellers from South Africa, Botswana, Zimbabwe, Namibia, Lesotho, Eswatini, Mozambique and Malawi from coming to the United States, the officials said.
The travel ban will not apply to American citizens or lawful permanent residents, officials said. But they will need to show a negative coronavirus test before coming to the United States.
Mr. Biden made the decision after he was briefed by advisers including Dr. Anthony S. Fauci, who said in an interview on Friday that the variant appeared to be spreading rapidly and that he and other health officials in the United States were consulting with South African scientists.
The White House announced the decision after the World Health Organisation said the new variant, labelled Omicron, was "of concern."
Similarly, Canada is closing its borders to travellers who have recently been to seven southern African nations to help stop the spread of the Omicron variant, health minister has said.
Indeed, fears over a new variant has prompted no fewer that 10 nations to limit travel from African countries and sent markets around the world tumbling.
Scientists are still unclear on how effective vaccines will be against the new variant flagged by a team in South Africa, which displays mutations that might resist neutralisation.
The WHO said a new coronavirus variant in southern Africa was "of concern," and named it Omicron.
There is no proof yet that the variant is more contagious or lethal, or could diminish the protective power of the vaccines, but uncertainty on those questions was one factor in the speed with which countries around the world moved to restrict travel from the region.