The number of COVID-19 cases in South Africa on Thursday, March 26, 2020 rose to 900, President Cyril Ramaphosa says as the country prepares to institute a lockdown.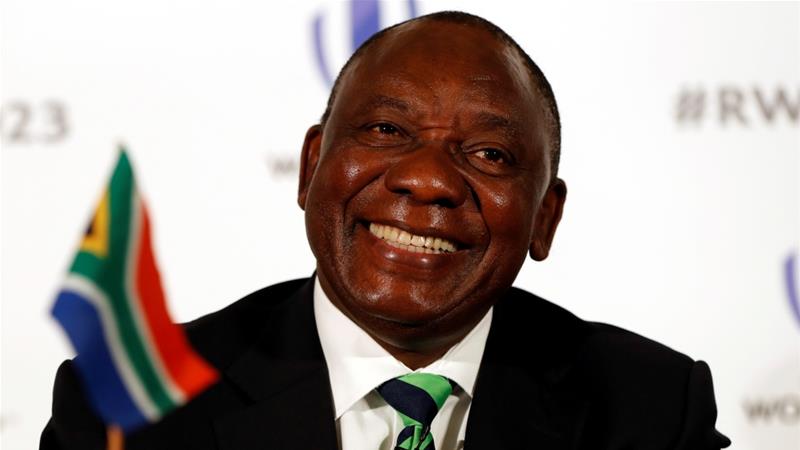 "We now have more than 900 people who are infected, and we fear that it might rise even much further than that," he added.
Earlier, the country had reported 709 confirmed cases of the potentially deadly respiratory disease caused by the new coronavirus.
The Nigeria Centre for Disease Control (NCDC) on Thursday announced that 14 new cases of Covid-19 have been confirmed bringing the total number now to 65 in the West African nation.
The new cases are 12 in Lagos and two (2) in FCT Abuja, according to the NCDC.
The organisation disclosed: "Fourteen new cases of COVID19 have been confirmed in Nigeria: two in the Federal A Capital Territory (FCT), 12 in Lagos.
"Of the 14, six were detected on a vessel, three are returning travellers into Nigeria and one is close contact of a confirmed case.
"As at 7:35 pm on March 26, there are 65 confirmed cases, three discharged and one death."
Breakdown of cases by states: Lagos (44), FCT (12), Ogun (3), Ekiti (1), Oyo (1), Edo (1), Bauchi (1), Osun (1) and Rivers (1).
The U.S. now has the world's most reported coronavirus cases with 81,321, according to data gathered by The New York Times.
The country now has more known cases than China, Italy or any other nation has seen, according to the data.