Without a cure or vaccine for COVID-19, it is likely the virus will continue to cause more deaths across the world. As of June 10, 2020, there are more than 1,096 COVID-19 clinical trials in the world and these numbers are changing rapidly. Only 35 (3%) are in Africa according to clinicaltrials.gov, PACTR and COVID-19 Trial Tracker.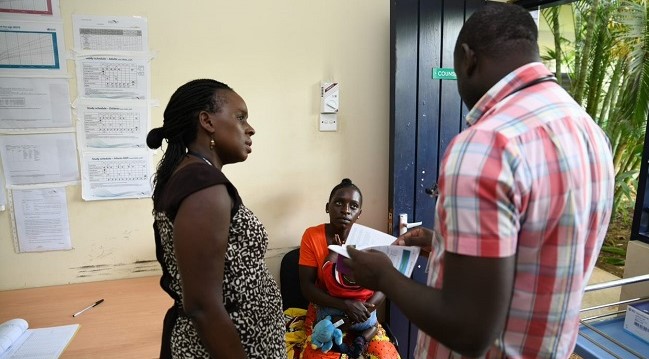 However, the African scientific community is adapting to the rapidly changing COVID-19 environment by readying themselves to conduct both drug and vaccine focused clinical trials. This has been possible in part because the number of COVID-19 cases remains low in Africa giving the community an opportunity to plan, improve processes and define new ways of doing things under COVID-19 instigated lock downs that have been implemented across the continent.
As such, the African Academy of Sciences (AAS) on Wednesday, June 10, 2020 launched a first iteration of the Clinical Trials Community (CTC) online platform with features that will increase visibility of African clinical trial sites and investigators with potential to participate in COVID-19 clinical trials. The platform will promote and enhance intra-Africa collaboration around clinical trials with hopes of reducing duplication of work across the region & accelerating the fight of combatting COVID-19.
"The AAS in collaborations with African and global partners has begun mapping clinical trial sites in Africa led by local researchers. By creating this resource, we want to showcase already mapped sites and encourage others not captured yet to register and showcase their capabilities to enhance relationships with trial investors, partners and regulatory support," said Dr. Thomas Kariuki, Director of programmes, AAS.
The Minimum Viable Product (MVP) launched on Wednesday is part of the CTC online platform established as a result of engagements that evolved within the AAS' sustainability platform, the Coalition for African Research Innovation (CARI). The CTC online platform seeks to strengthen all the aspects of clinical trials and translational sciences capacity in the continent.
CARI is a nascent effort by the AAS to build a highly coordinated, well-funded and African-led platform to improve systematic collaborations and scale up resources for African Science Technology & Innovation (STI) to achieve outcomes that would help more Africans lead better lives sooner.
An MVP is a process of releasing a system with enough features to attract early-adopter users and validate a product idea early in the development cycle. This early release to the public is necessitated by the urgent need to share information on ongoing COVID-19 clinical trials in Africa, profile the researchers leading these clinical trials and provide insight on the regulatory requirements of different countries on the continent to guide expedited review of clinical trial protocols.
This information will potentially provide researchers, on the continent, with access to potential partners including other intra-African research collaborations, funding partners and industry, and African governments for support in regulation, citizen awareness and decision-making.
An additional feature on the MVP platform is a community forum section for the public to discuss: the nature of the COVID-19 disease, the role of clinical trials to advance understanding of the safety and efficacy for drugs and treatment and general information on participating in a clinical trial.
"This platform is timely and will be game changing, ensuring Africa is not left behind in the initiative to identify a cure or vaccine for COVID-19," said Prof. Henry Mwandumba, Deputy Director of the Malawi Liverpool Wellcome Trust Clinical Research Programme.
The full CTC platform is due for launch in late 2020 and will cover all diseases of public health importance for the African continent.