According to the United Nations Human Rights, there is no single and exhaustive definition of "good governance," nor is there a delimitation of its scope, that commands universal acceptance. The term is used with great flexibility; this is an advantage, but also a source of some difficulty at the operational level.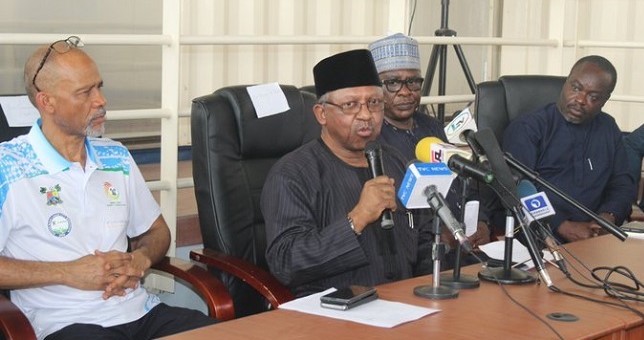 Depending on the context and the overriding objective sought, good governance has been said at various times to encompass: full respect of human rights, the rule of law, effective participation, multi-actor partnerships, political pluralism, transparent and accountable processes and institutions, an efficient and effective public sector, legitimacy, access to knowledge, information and education, political empowerment of people, equity, sustainability, and attitudes and values that foster responsibility, solidarity and tolerance.
We have seen what leadership is all about, the difference from what we practice and what is supposed to be obtained in a normal situation. Its time for every young person in Nigeria to refocus their energy in being part of the governance of this country. Our beautiful ideals are nothing without implementation by those in government and that leads to two things I have noticed in government about a lot of people.
A lot of persons see government as a means to wealth, thereby implementing projects to favour themselves instead of the masses.
I have also noticed in government that ideas brought by good-spirited Nigerians for the development of the country are taken away from them or implemented without the originator's input.
The coronavirus is egalitarian and does not give in to false claims. It attacks everyone regardless of economic class, political affiliation and race. It exposes demagoguery. The current crisis is therefore clearly demonstrating the weaknesses of those who try to solve global problems by reverting to isolationist strategies.
It is the right time to emphasise the need to demand decisions from our leaders that are based on science and evidence and not on ideological or populist claims.
Today, as we are caught in the midst of this pandemic, we have a golden opportunity to vigorously push for a global agenda that raises consciousness about protecting public goods.
The coronavirus pandemic is here and its effects on our lives are still unimaginable. It has opened our eyes to the limitations we have to generate effective governance in the face of a public health crisis.
We should clearly invest significant efforts to research and test approaches to protect public health, and that should be of course a high priority. But we should also do much more to prepare for the global, collective challenges that await us in the future.
These are opinions and view towards government and governance in Nigeria. This is why I believe strongly now that as we advocate for good governance we also need more people that understand what needs to be done to be in government.
We must shape this country and create a better future with dignity for our children and the people.
By Olumide Idowu (Co-Founder, International Climate Change Development Initiative; @ClimateWed)