National Oil Spill Detection and Response Agency (NOSDRA) says the environment should be placed in the front burner as it plays a key role in the fight against COVID-19.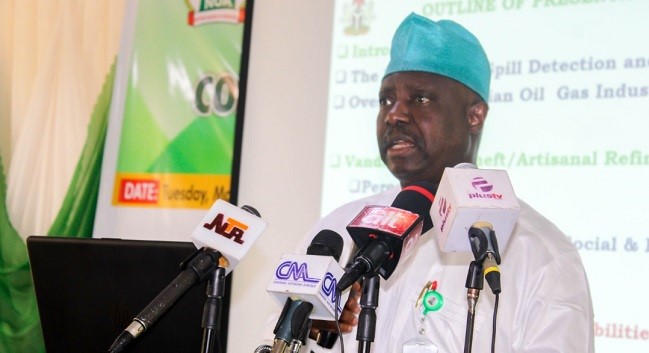 Mr Idris Musa, the Director-General of NOSDRA made this known in an interview with the News Agency of Nigeria (NAN) in Abuja on Sunday, May 24, 2020.
"Whatever source the virus emanated from, be it land or water are part of the environment, hence the need to pay close attention to it and make it a priority.''
Musa noted that the medical materials and kits used by health workers and those infected with the virus would have to be treated specially and disposed of properly in the environment.
"Are we right to put them in the garbage where we keep remnant food or some other things? They have to be treated specially, that is part of environmental management and waste management.
"So environment plays a very key role in this COVID-19 management; that is why we say environment should be taken seriously.
"When we mention three things as priority in Nigeria, environment should be one of the three under any circumstances.
"Whatever you want to do, environment must be there. students are not in school or workers in their workplace because the environment is not safe or conducive.
"You make the environment conducive before any other thing can come into play. That is just the message; we will keep advocating that the environment must continue to be in the forefront not in the back burner. "
The D-G called for adequate funding for the environment sector, saying that funding had been a major challenge.
He said that it was important to fund the sector adequately to enable it always prepare for emergencies or pandemics as the case may be.
Musa stressed the need for contingency plan rather than taking the "fire brigade approach" when emergencies occurred.
Musa said that the Ministry of Environment was ensuring the environment became conducive and safe for people to live and work in.
Speaking on oil spills in the country, he urged those who perpetrated the act of vandalising oil facilities to refrain from it, saying willful damage to oil facilities should not be found in any civilised realm.
He said that these oils spills were affecting the flora and fauna of the environment negatively, "that is the land, air and water''.
"We have been advocating a stop to those engaging in illegal refining; we must join hands to discourage illegal refining because its activities harm us and the environment and when it harms, it affects everybody."
By Okeoghene Akubuike