The National Biotechnology Development Agency (NABDA) says it is ready to assist in the management of COVID-19 by adapting and deploying advanced resources in its laboratories in Abuja and Odi, Bayelsa State for antibody testing.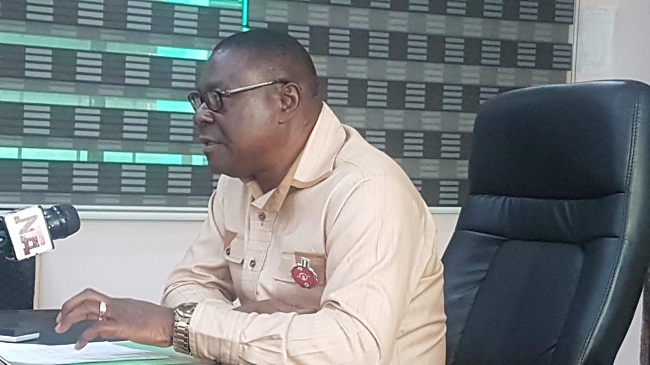 Prof. Alex Akpa, Director General of NABDA, told the News Agency of Nigeria (NAN) on Friday, April 24, 2020 in Abuja that the antibody testing could be done on the working population.
Akpa said the antibody testing was designed to assist the country identify citizens that had inherent level of immunity against COVID-19.
The director general said workers with immunity to the disease were those who could return to work amidst the pandemic to support essential services across all sectors.
"This is particularly important because such persons will constitute the critical mass in the fight against COVID-19, especially in combat against health workers' infection,'' he said.
Akpa explained that people who survived the disease had built antibodies and these antibodies could be harvested.
He said the antibody could be harvested from the blood that was obtained from the survivor which could then be multiplied through informatics genetic technology.
Akpa also said the agency was offering to assist the Presidential Task Force (PTF) on COVID-19 and the NCDC in the sequencing of local isolates of the SARS-CoV-2 which caused COVID-19.
"This service will enable the country to map the sources of the virus strains available in the country.
"It will also help identify likely variations in medical behaviour that will affect response to treatment and vaccine efficiency,'' he said.
Dr Ogbonnnaya Onu, Minister of Science and Technology, on April 16, inspected the testing facilities at the NABDA in Abuja.
Addressing newsmen after the inspection, Onu said: "NABDA now wants to look at these antibodies of those who have recovered from COVID-19.
"They would be looking at those that recovered, harness the antibodies, then clone these antibodies and make them available to other people as a way of helping them to prepare and resist this COVID-19."
By Sylvester Thompson