The Lagos State Commissioner for Health, Prof. Akin Abayomi, on Sunday, May 3, 2020 announced another three COVID-19 related deaths, as the number of confirmed cases in the state increased to 1,084.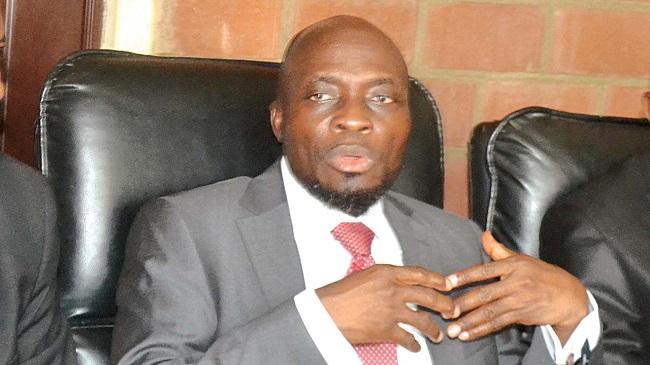 Abayomi, who disclosed this through his Twitter account, however, did not give additional information about age, sex, nationality and medical history of the deceased.
"Three more #COVID-19 related deaths were recorded, bringing total number of such deaths in Lagos to 28," he said.
The commissioner said that, as of May 2, the state recorded 62 new cases of COVID-19 infection, increasing the number of confirmed cases in Lagos to 1,084.
He said: "Twenty-two fully recovered #COVID-19 Lagos patients; eight females and 14 males, all Nigerians were discharged.
"This brings the total number of #COVID-19 discharged patients in Lagos to 247."
There were 791 active cases, two evacuated and 16 patients transferred to Ogun and Ondo states.
Data from the Africa Centre for Disease Control and Prevention (Africa CDC) shows that there were 43,060 cases, 1,761 deaths and 14,343 recoveries reported from 53 Africa countries.
In a related development, the Osun State Government says it has recorded two new cases of coronavirus in the state.
Commissioner for Health, Dr Rafiu Isamotu, in a statement on Sunday in Osogbo, the state capital, said that the new cases were confirmed by the Nigeria Centre for Disease Control (NCDC) on Saturday night.
Isamotu said that the cases were those of the wife and son of a coronavirus patient in Ile-ife, who died last week.
"Last night, we received results of 53 samples we sent to the NCDC-accredited testing centre for evaluation, out of which two tested positive and 51 returned negative.
"The two positive cases are wife and son of a previously confirmed case in Ife, who died last week.
"They are currently receiving treatment at our isolation centre," he said.
With the development, Isamotu that the state now had 36 confirmed cases.
Out of the 36 cases of COVID-19 in the state, 22 were treated and discharged, while three died.
By Oluwafunke Ishola and Victor Adeoti