This year 2020 begins a new decade that promises to be one of dreadful disruptions, with Africa holding the weakest end of the stick. We are seeing a global health pandemic – the coronavirus (Covid-19) that has paused the global economy and put the whole world on edge.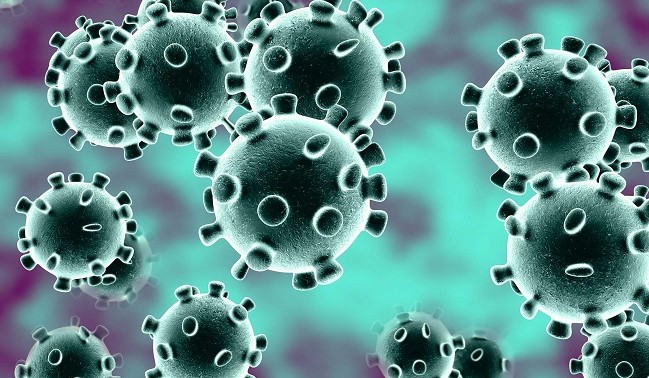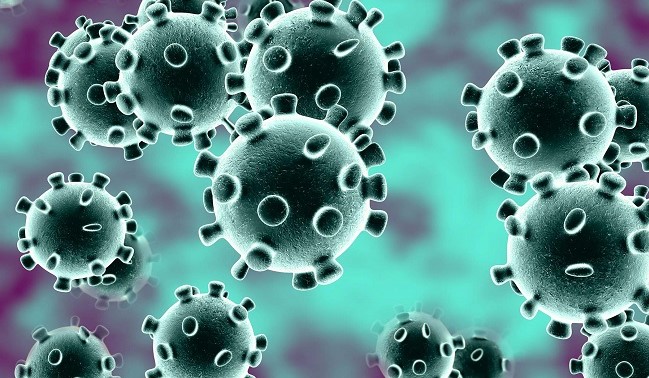 As the world struggles to contain the pandemic, Africa is not left out in the dash to record successes in the fight against the virus. However, like every crisis in the world, conspirators have latched on it to come up with theories to distract the global effort to contain the pandemic. The question now is whether Africans will be open to technologies and interventions that might help or shut themselves off by accepting some of the conspiracy theories discussed and debunked below.
How thought leaders affect the narrative
A video recently made the rounds on social media in which an unnamed religious leader in the northern part of Nigeria was telling the people that there is no coronavirus, stressing it was a big scam meant only to instill fears in the hearts of people. Watching the video, you could feel the tension in the atmosphere as he told the faithful assembled in their numbers to disregard news on coronavirus which, according to him, is non-existent.
A few days later, another video, shot in the same region, also emerged with hundreds of people chanting "there is no corona" in their native language. They were filmed protesting in reckless abandon without any form of personal protection.
Shortly afterwards, news emerged of hundreds of people dying of a strange disease. Of course, it was not surprising when the update by the Nigeria Centre for Disease Control (NCDC) showed a spike in the cases of the virus in the region where the video was filmed, with Kano State taking the lead.
A popular Nigerian pastor also shared a broadcast message which purportedly claimed the virus is man-made and cautioned against acceptance of any vaccines to prevent infection by the virus. The preacher insisted the coronavirus era was meant to usher in a new world order (NWO) driven by one world government, one world economy and one world religion being promoted by a group ID2020 funded by a popular American billionaire, Bill Gates, and a few other powerful individuals. The one government era, according to him, would promote a vaccine that gives digital identity to anyone that receives it and leads to the person's eternal damnation.
This kind of mindset obviously alienates Africa from the rest of the world and retards its progress. We cannot continue this trajectory and expect a turnaround in our fortune. It is in this light that a joke making the social media rounds should be viewed. In it, the health minister of Burundi was asked to explain the miracle of his country having zero coronavirus infections. His response: "It is simple; we don't have any testing kits."
The Confusionist Theory
This is the category where there is a general confusion about the relationship between coronavirus and 5G.
Another conspiracy theory by an unnamed former top management executive of Vodafone Telecommunications Company, Newbury England, also surfaced online which claimed coronavirus is an offshoot of the fifth generation (5G) network. It contended that countries which have launched the 5G network like China, America, United Kingdom, Spain, Italy are some of the worst hit by the virus because they have fully rolled out the network.
However, the loophole in this theory is that countries across the globe and other African countries have also recorded cases of the virus even though they are yet to roll out the 5G network.
In the write-up, the conspiracist also pinned the virus to the onset of Armageddon, saying it is a ploy by the few dark lords to unleash their reign on earth, stressing the pandemic precedes the call for a new global digital currency.
The writer went on to tout his own digital currency and even urged Africa to come up with its own independent and strong digital currency that can compete with the digital currency of the Antichrist New World Order.
He further claimed exposure to 5G spectrum causes cell poisoning when it encounters humans. This has been disproven by scientists, such as a researcher at the University of Glasgow, Yusuf Sambo, who is testing 5G in Scotland. He said the idea of a connection between Covid-19 and 5G is biologically impossible since 5G is based on radio frequency, which cannot create or transmit viruses.
The 'They versus We' theory
The conspiracy theories thicken with such thoughts as the western world wants to wipe away half of the population of Africans so they can get firm control of the continent and run it as lords. This category is also associated with the belief that the virus was created to instill fear in Africans to make them readily accept the vaccines which will be their doom.
Another conspiracy theorist made unfounded claims that some of the international frontline NGOs are involved in a supposed great cover up to get Africans vaccinated for the fear of coronavirus, saying they plan to give presidents of nations money to adopt and install 5G networks in their countries to facilitate the New World Order.
What African scientists are doing
Just like the western world, African scientists are also joggling with myriad alternatives which might help the nations in combatting the novel coronavirus pandemic.
Countries across Africa like Uganda, Ghana, Kenya, South Africa, Nigeria and others are developing indigenously designed and fabricated disinfectants, low-cost ventilators, inexpensive Covid-19 test kits, 3D personal protective equipment, plastic face shields to combat the outbreak of the disease and mobile hand-washing stations.
The National Biotechnology Development Agency (NABDA) also got a Nigerian government-validated RNAswift test kit for COVID-19 developed by Dr Alison Nwokeoji, a Nigerian scientist at the University of Sheffield, UK, saying it would go a long way in making local production of cheap testing kits for coronavirus possible.
Apart from that governments and scientists are also investigating and researching local remedies and medicines which may be able to cure the disease.
These efforts show Africa is not folding its arms and looking helplessly while the coronavirus ravages its nations but is putting hands on deck to manage and contain the situation.
Post Covid-19 theory: What Africa must do
Making his contributions to an African debate at an African regional policy platform, a renowned economist and former governor of Nigeria's Central Bank, Prof Chukwuma Soludo said Africa has gained useful data and learnt lessons, and should be able to craft simple and sustainable responses in the post Covid-19 era.
"Our model should be learning-by-doing while mainstreaming basic common-sense tips such as: mandatory wearing of masks in public, basic hygiene, disinfection of all open markets every early morning and all places of public gatherings, practical social distancing tips, provision of hand washing facilities in public places, production and use of hand sanitisers, gloves, etc. For example, all public transport vehicles – taxi, buses, trains, airplanes might require disinfection of the vehicle before use, and for all passengers to wear masks and with hand sanitisers," he recommended.
He further urged Africa not to close itself but be open to technologies and interventions that might help.
Conclusion
There is need for Africa to learn and adapt quickly. Vaccines may not be the silver bullet to the cure of the novel coronavirus disease, but it might help in the cure. It must not really be imported from the western world; we can develop indigenous herbs and vaccines that help boost our immunity and keep us strong and healthy.
Most messages flying around in the net are in most parts fake and unverified. We should source our information from verified and credible websites with correct facts and figures rather than peddling misinformation.
In conclusion, let us not promote the message of fear and desolation but the spirit and message of hope that we can conquer this together.
By Nkechi Isaac