The prevalence of discarded single-use face masks and other personal protective equipment in the environment may exacerbate the already-existing plastic pollution problem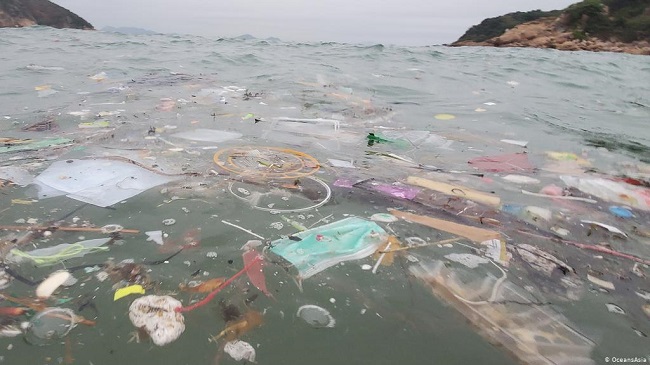 COVID-19 pandemic has triggered an unprecedented glut of plastics waste globally and improperly discarded facemasks may well be the quintessential tale of this pandemic.
Face masks are plastic-based personal protective equipment (PPE) worn by healthcare workers and people leaving their homes as risk-minimising measures designed to prevent community infection through droplet transmission. They are needed in almost every country for almost every activity that takes place outside of our home.
Many of these surgical and home-made masks are produced using absorbent fabrics, polyester, and common plastics like polypropylene and polystyrene.
Despite their life-saving properties, massive consumption and disposal of PPE will most likely exacerbate plastic pollution issues, as growing amounts of SARS-CoV-2-generated plastics (COVID plastic wastes) are turning up at beaches, dumps, and open landfills.
According to a recent study, this could be a much bigger pollution problem than we know, especially in African countries with limited or non-existence of adequate plastic waste management infrastructures.
According to the study, 12 billion medical and fabric face masks are discarded monthly, giving the likelihood that an equivalent of 105,000 tonnes of face masks per month could be disposed into the environment by Africans.
The authors of this study, Prof. Nsikak Benson (PI), Dr. Omowunmi Fred-Ahmadu and Prof. Aderemi Atayero of Covenant University, Nigeria and Dr. David Bassey of DR Energy, Canada, highlighted that 15 out of 57 African countries were significant face masks waste contributors, with Nigeria (15%), Ethiopia (8.6%), Egypt (7.6%), DR Congo (6.7%), Tanzania (4.5%), and South Africa (4.4%) topping the list.
The authors drew the attention of governments, healthcare agencies, and the general public to the potential dangers of COVID plastics, as well as the environmental consequences that could exacerbate the already-existing plastic pollution epidemic following the COVID-19 pandemic.
The study advocated public awareness education targeted at behavioural change and improving people's knowledge toward reducing plastic wastes, the campaign against open dumping of used face masks, and the promotion of recycling, reuse, and source reduction activities as ways of tackling plastic pollution.
In the context of a protracted coronavirus pandemic, the authors called for African governments, health workers, medical professionals, and the general public to take individual and collective responsibility for preventing plastic pollution.
Link to published study: https://doi.org/10.1016/j.jece.2021.105222
By Prof. Nsikak Benson (Covenant University)