President Donald Trump of the US said on Tuesday, March 24, 2020 that he wants to end the restrictions by Easter – April 12 – and continued to play down the dangers of the pandemic, even as experts warned of a worsening crisis.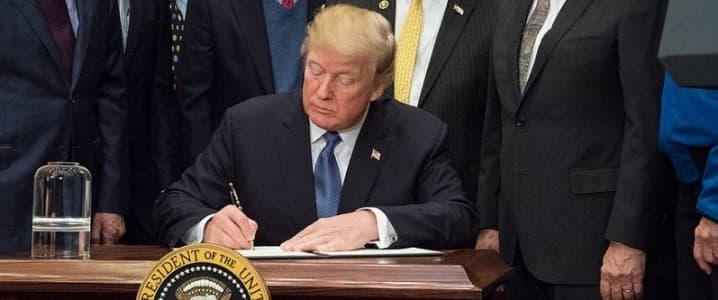 Trump said on Fox News that he would love to see "packed churches all over our country" on Easter Sunday. Before the president called for a re-opening of the economy, six of his top seven revenue-producing clubs were shut down.
Health experts warn ending the shutdown too soon would be disastrous, because the country has barely given restrictions time to work, and because U.S. leaders have not used strategies other countries have deployed to avoid hundreds of thousands of deaths.
A World Health Organisation official said that the U.S. has the potential to become the new epicentre of the global crisis. "We are now seeing a very large acceleration in cases in the U.S.," WHO spokeswoman Margaret Harris said.
Congress and the White House say they are on the verge of a deal on a $2 trillion stimulus package, after White House officials agreed to allow an independent oversight board to scrutinise how businesses will use taxpayer funds.
A team of British ear, nose and throat doctors have found that a lost sense of smell could be a strange symptom of covid-19. It's being observed in patients who aren't showing any other symptoms. The WHO said it has not yet confirmed the loss of smell or taste as a symptom but has not ruled it out.
Some studies have shown a link between weather and the regions where this virus has thrived. While none of these studies has been peer-reviewed, they all point to the same general possibility: The pandemic could ease in parts of North America and Europe during the summer months, then could come roaring back in the fall.
Economists and former government officials say nationalist sentiments are hurting the world's ability to fight not only the pandemic, but the economic fallout. A coordinated response is necessary to avert what could be the worst global recession in nearly a century, economists say.
Democrats and Republicans are asking for emergency funding to expand vote-by-mail operations for the 2020 election. More than three dozen state and local election officials, many of them Republicans, signed a letter to congressional leaders seeking federal election assistance. Republicans in Congress say they are inclined to oppose that effort.
The pandemic could drive up insurance premiums by double digits for tens of millions of Americans, a California projection shows.
By Angela Fritz