According to the United Nations Development Programme (UNDP), women are differently and disproportionately affected by climate change and disasters. According to the same report, women and girls are often at the frontline of the crises serving roles such as first responders and rebuilders of homes, communities and societies, globally women make-up 70% of healthcare workers.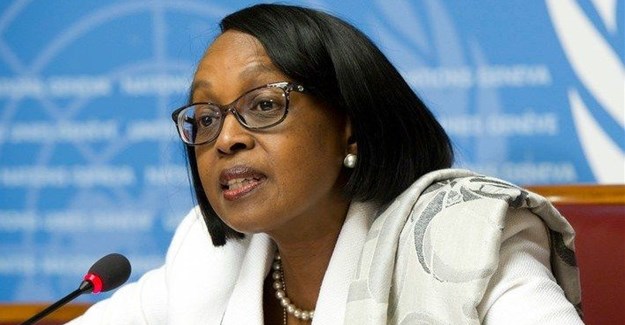 As the world reels from the impact of Covid-19 pandemic, over time, it is becoming consistently apparent that although men and women will both be affected, women could be significantly more negatively affected in significant proportions.
Referencing UNDP once more, the related tenets of the development programme state that, while crises affect everyone, women and girls are disproportionately impacted due to their relatively disadvantaged situations, social obligations, responsibilities, and high prevalence of gender-based violence (GBV). The restriction of movements during the Covid-19 extreme social distancing thus may result in women and children being in close quarters with their aggressors and putting them at higher risk of abuse.
This was recently evident in the natural disaster Cyclone Idai in Mozambique where although all sexes suffered the effects of the cyclone, women had to endure further suffering as officers responsible for distributing relief packages demanded sex from them as a "pre-requisite" to gaining access to the relief packages.
In Botswana, just three days after the announcement of national extreme social distancing regulations, restricting people's movement as means to address and contain Covid-19, the Botswana Gender Based Violence Prevention & Support Centre (BGBVPSC) which is one of the few facilities in Botswana that protect women and girls against GBV, appealed to the public for support as they were overwhelmed with GBV victims in need of shelter and associated resources.
When the state of emergency was announced by the Ministry of Nationality, Immigration and Gender Affairs responded expeditiously on immigration issues and cross-border movement, while remaining noticeably silent on issues of gender affairs and how Covid-19 will impact these.
The Botswana National Relationship Study, which revealed that thirty 37% of women have experienced some form of GBV in their lifetime. When at a national level gender issues are not considered significant priorities during a pandemic one tends to have an extremely low confidence in the leadership of the country. Such confidence is further thwarted when there is little to minimal representation of women on critical structures and platforms, such as the national Covid-19 response task team.
Such observations suggest women's issues are being blind spotted and neglected to say the least. If at global level Botswana's female leadership is recognised, as exemplified by the likes of Dr. Matshidiso Moeti, the World Health Organisation (WHO) Regional Director for Africa, why does Botswana continue to deny women to take up space at the decision-making table?
As with climate change, the impacts of Covid-19 are not gender neutral and shall therefore affect the genders differently. A gender-blind response to such a global issue will result in women carrying a higher economic and social cost than men. Granted, Botswana, like many governments across the globe, has put together business relief packages and funds to assist individuals, businesses and industries to survive these rather difficult times.
In Botswana one type of such assistance is a salary subsidy accessed through the Botswana Unified Revenue Services (BURS). While this will serve many well, it is worth noting according to the International Labour Organisation (ILO); globally women represent less than 40% of total employment, with 74% of women in sub-Saharan Africa in the non-agricultural sector being in informal employment.
The government rescue package does not sufficiently include the informal sector and particularly women in this sector are on their own having lost their income streams due to the halting of their business operations by the regulations associated with the declared state of emergency and social distancing imperatives put in place by our government.
The inequality of these dire economic impacts and rigidity that resultantly exclude women have been previously witnessed in climate related disasters and responses therein. When there are droughts and floods, some people are afforded the flexibility of venturing out of their normal environments to make an income; most women are tied down as they are the ones who usually have to care for family members.
The day before extreme social distancing regulations were to be put in place, I was purchasing airtime for my cell phone, and had a brief exchange with the running the tuckshop. I inquired as to her plans considering the regulations that would result in closure of her business. She responded that she would be staying home and would try to "figure it out" as the alternative would be to risk bringing Covid-19 home with her after work and infecting her three children. The lady's response was indeed a true but also sad and unfortunate one because she did not seem to have any other solution or option in mind.
In conclusion, although the Covid-19 pandemic has brought the world to a near standstill, we need to learn from it and take the necessary proactive measures in the future. We see dangers and effects of having gender insensitive and exclusionary responses and thus must ensure that future disaster responses are gendered.
In addition, women must be represented at leadership and decision-making levels where their experienced and knowledgeable voices must count as interventions are planned and implemented. Leaving women behind when building national and global resilience is a big mistake and recovering from future pandemics and climate change triggered disasters requires their strong participation.
In crises situations there is almost always a spike in the exploitation of women and on gender-based violence. As such there should be a ready and not negotiated place for women at the frontline of these big global issues, as major decisions are made, and information availed.
Perpetrators of women abuse must be called to account and accurate gendered data must be collected to measure the disproportionate impact of crises on women and men. It is my expectation and not just hope, that when we next face a pandemic, crisis, or any major disaster, we shall respond with both our learning experiences and a lot of common sense.
By Pato Kelesitse
Kelesitse is a Master of Arts (MA) in Development Studies student at the University of Botswana. Her interest lies in environmental and gender equity with a demonstrated history of volunteering for issues concerning climate change and gender. She is a member of the Resilient 40 and Global Shapers Community- Gaborone Hub