In response to mounting concerns around the impact of COVID-19 on malaria elimination efforts across the continent, the African members of the End Malaria Council called on global leaders to act quickly to: protect the decades of gains against malaria; boost African purchasing power and local manufacturing of critical medical supplies; continue investments in building an essential health workforce; and, use data to maximise limited resources to save lives.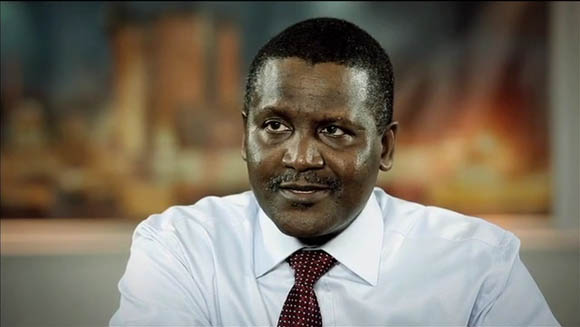 The End Malaria Council is a group of global public sector and business leaders that sees malaria eradication as a critical health and development priority and that drives progress toward eradication by focusing on three key areas: leadership, financing and technology.
The signatories of the statement are:
Uhuru Kenyatta, President of Kenya and Chair of the African Leaders Malaria Alliance,
Jakaya Kikwete, former President of the United Republic of Tanzania,
Ellen Johnson Sirleaf, former President of Liberia,
Aliko Dangote, President and Chief Executive of the Dangote Group, and
Graça Machel, Founder, The Graça Machel Trust and Foundation for Community Development
The World Health Organisation (WHO) and its partners recently published a modelling study which shows that deaths from malaria could double in 2020 if access to life-saving malaria prevention, diagnosis and treatment services are disrupted. This finding, according to the End Malaria Council, becomes especially concerning as we reach the rainy season in the highest malaria endemic countries across Africa and in India.
"I am committed to working with fellow heads of state and government on a coordinated and harmonised response to COVID-19 that stamps out this pandemic while continuing to provide essential health services to our citizens. Nothing is more important than protecting our women, children and men from preventable and treatable diseases like malaria. These efforts will help us to sustain the significant gains that we have made driving down malaria cases and deaths over the past twenty years," says President Kenyatta, who is also a member of the End Malaria Council.
"To fight COVID-19 effectively and ensure hard-won gains in malaria are not lost, African nations must strengthen essential regional partnerships to develop coordinated and collaborative approaches to support public health systems," notes former President Kikwete, who was the founding Chair of the African Leaders Malaria Alliance, currently an ambassador and advocate for regional approaches to health and development on the African continent and a member of the End Malaria Council.
"Prioritising frontline health worker safety is a critical investment in the COVID-19 response that will provide short- and long-term benefits. Ensuring these health workers are equipped with the necessary protective equipment, diagnostics and data tools will protect health workers and empower them to interrupt the virus while maintaining life-saving services against existing diseases like malaria," stresses Ms. Sirleaf, who was President of Liberia during the Ebola outbreak in 2014, and a the former Chair of the African Leaders Malaria Alliance.
She is currently the WHO's Goodwill Ambassador for the Health Workforce and a member of the End Malaria Council.
"African governments face challenging resource constraints as they seek to control and respond to COVID-19 but must avoid diverting funds from essential health campaigns that protect the most vulnerable populations, including children and pregnant women. By prioritising the mobilisation of new funding to combat the pandemic, African nations can address the needs of the pandemic without interrupting vital delivery of other life-saving health programmes," states Mr Dangote, who created a private sector coalition to support Nigeria's COVID-19 response that has mobilised over N25 billion. He is a member of the End Malaria Council.
"Pregnant women and young children are among the most vulnerable to infectious diseases, including malaria. It is imperative that we African leaders ramp up our work to sustain safe access to essential health services during this pandemic to support our communities and protect the lives of Africa's future," submits Ms. Machel, a member of the End Malaria Council.