People, including children and indigenous communities, are increasingly turning to the courts to compel governments and businesses to respect and accelerate commitments on climate change.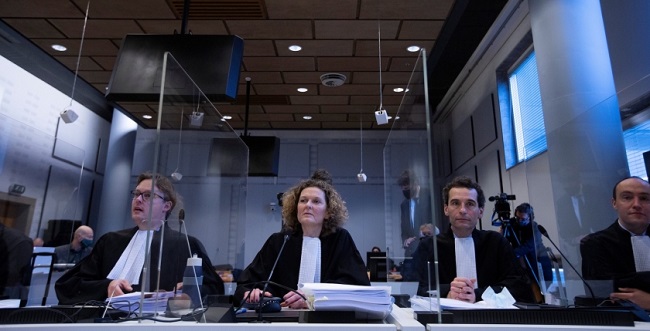 According to a report from the United Nations Environment Programme (UNEP), published on January 26, 2021, the number of climate change litigation cases has surged in the last four years and now stands at 1,550 in 38 countries (39 including the courts of the European Union).
As of July 1, 2020, some 1,200 of these cases were filed in the United States and 350 in all other countries combined.
The report, entitled "Global Climate Litigation Report – 2020 Status Review", noted this was almost double the number identified in an inaugural 2017 UNEP report on the subject. That document listed 884 cases in some 24 countries, of which 654 were in the United States and 230 in other nations.
"This tidal wave of climate cases is driving much-needed change," said Inger Andersen, UNEP's Executive Director. "The report shows how climate litigation is compelling governments and corporate actors to pursue more ambitious climate change mitigation and adaptation goals."
Most of the legal actions have been launched against governments, including both national and local authorities. However, companies are also being targeted for failing to incorporate climate change into their decision making and for not disclosing climate-related risks to their shareholders.
A growing number of lawsuits are drawing on existing national and international laws that guarantee citizens a fundamental right to a healthy environment. Advocates have used such laws to force oil companies to keep fossil fuels in the ground, hold businesses liable for pollution and compel governments to enact climate-related policies.
In one such case – the Urgenda climate case – the Supreme Court of the Netherlands noted that the European Convention on Human Rights, as integrated into domestic Dutch law, compelled the state to protect its citizens' right to life. The court ruled this obligation required the government to take steps to reduce carbon emissions and limit global warming.
Citizens, businesses, non-governmental organisations, and even local governments are also taking companies and national governments to court for failing to protect them from the effects of floods, wildfires and other climate-related disasters.
To date, no court has ordered a defendant to pay damages for contributing to climate change. But the report warns that state-owned and private sector companies risk significant liability for ignoring the effects of global warming on their operations.
The report, developed with the support of the Sabin Centre for Climate Change at Columbia University, found litigation is being used to force companies to disclose climate-related risks and end "corporate greenwashing", the practice of making inflated sustainability claims to distract from a questionable environmental record.
The report said litigation is also being used to stop governments from evading or weakening existing environmental legislation.
In Brazil, for example, at least three lawsuits have been filed challenging decisions to annul regulations on timber harvesting and seeking to reactivate funds previously set aside to pay for efforts to combat Amazon deforestation and climate change.
The report noted that since 2017, more climate-change-related cases were now taking place in the global south, including in Brazil, Colombia, Indonesia, Pakistan and South Africa.
In Colombia, a group of young plaintiffs successfully sued the government, winning a supreme court judgement that forced the state to develop a plan to halt the deforestation of the Amazon. In the case, Future Generations v. Ministry of the Environment and Others, the court recognized the plaintiffs' constitutional rights to life, health, subsistence, freedom and human dignity, which it said were linked to the state of the Amazon.
"Children and youth are demanding a safe climate and are forcing positive change, helping demonstrate that climate change is at the forefront of a global environmental rights movement," said Andersen. "And – as illustrated by this report – judiciaries around the world are increasingly playing a critical role in addressing climate change."
The report also highlights climate change cases which have been brought before many different courts, tribunals, and other fora throughout the world.
For example, in Sheikh Asim Farooq v. Federation of Pakistan, citizens sued several administrative agencies for failing to protect national forests under several legislative acts designed to protect and restore forests. The court agreed, ordering, among other things, that "the applicable laws . . . shall be implemented in letter and spirit in order to plant, protect and preserve the forest."