A vacation judge, Abdulaziz Anka, of the Federal High Court in Lagos on Thursday, August 17, 2017 ordered the permanent forfeiture of various illegally imported goods valued at N50,151,606 to the Federal Government.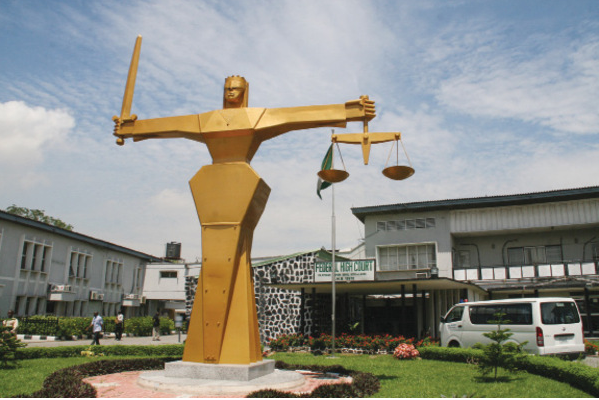 He made the order following an ex parte application brought by the Nigeria Customs Service Board.
The goods, including bales of fairly used clothes, shoes, bags, bed sheets, porcelain plates, 7,163 bags of foreign parboiled rice, and 147 jerry cans of vegetable oil, were said to have been intercepted between April and June, 2017.
Others were seven vehicles, which values were, however, not stated.
According to the agency's Assistant Legal Adviser Federal Operations Unit, Zone A, Ikeja, Shehu Bodinga, the owners refused to show up after the goods were intercepted.
In the application, the lawyer told the judge that there was an urgent need to order the forfeiture of the goods because some of them were perishable.
The Customs, according to him, had been ordered by The Presidency to distribute some of the seized items to victims of the Boko Haram insurgency living in the Internally Displaced Persons (IDP) camp in the North-East.
In a 15-paragraph affidavit, Bodinga said the goods were imported in breach of Section 46(c) of the Customs and Management Act.
In some cases, he added, the importers and their privies attempted to evade duty on the goods or law prohibited the items they brought into the country.
He said: "Apart from acts of fraudulent evasion of duty, some of the defaulters brought in outright unlawful and prohibited items, which are so classified by the Customs laws and regulations.
"I verily believe that because of the severity of the punishment and sanction attached to the offences, the defaulters, along with their collaborators, have refused and or failed to come forward to claim the goods from the Nigeria Customs Service, thereby, abandoning same and same seized.
"In order to prevent complete deterioration of the said goods and total loss of revenue to the Nigeria Customs Service, the board now intends to sell the goods either by way of auction, allocation or by any other procedure."
By Chinyere Obia