The National Industrial Court (NIC) in Lagos has awarded the sum of N10.3 million against Lagos Travel Inn over a disabling injury suffered by one of its employees, Mr Emmanuel Abah, in the course of his duties.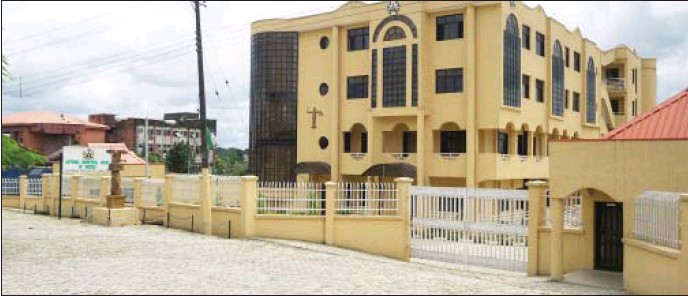 Justice J. D Peters held that the NIC was a court of law and also of equity, which is governed by the rule of law.
The court noted that, with the damage done to the leg of the claimant, there was no market where he could purchase a new leg.
The court accordingly awarded the sum of N10.3 million against the defendant, as damages for the injury suffers by claimant.
The judge also awarded interest of 20 percent on the judgment sum from date of judgment until the said sum is fully liquidated.
The court ordered that the judgment should be complied with within 30 days.
Counsel to Abah, Mr. Daniel Onwe, had commenced the suit marked NICN/LA/548/14, in November 2014, on behalf of the claimant.
Abah is seeking declarative reliefs, that the termination of his appointment due to his condition is wrongful and unfair.
In an affidavit in support of his suit, Abah avers that he was offered appointment in the defendant's security department on March 3, 2012.
He said that he was absorbed into the defendant's housekeeping department with effect from May 1, 2012.
The claimant avers that the lift at the defendant had been dilapidated, malfunctioning, noisy and on several occasions had trapped its occupant.
He contends that the management of the defendant had, at all material time, been aware of the state of the said lift, but had urged it's staffs to use same to avoid notice from visitors.
He asserts that, on November 13, 2013, he was discharging his duties and accordingly was to use the said lift from the ground floor to clean the rooms upstairs.
He said that as he stepped his left foot onto the floor of the lift while lifting his cleaning materials, the lift swiftly took off in the upward direction with the doors trapping his left leg, pulling and dangling him headlong.
He said that his ankle-bone was crushed against the over-head concrete lintel causing a disabling injury, while he was rushed to the hospital.
He averred that on his resumption to work on July 1, 2014, he was reluctantly admitted and redeployed to the laundry section.
He said that he subsequently applied to the defendant for a loan of N40,000 to enable him defray the sum outstanding treatment expenses, but his application was ignored.
The claimant contends that on July 12, 2014 (almost two weeks after resumption), he received a letter from the defendant, terminating his appointment, without any reason.
By Chinyere Obia